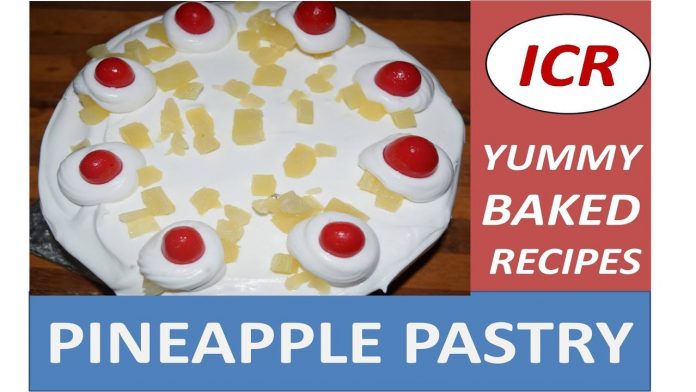 Pineapple pastry is the dessert recipe containing flour, sugar, eggs, whip cream,cheery, pineapple and sugar syrup.
pastry the name given to the baked products with the basic recipe of fat less sponge. then it is flavored with sugar syrup and layered with whip cream, pineapples and cherrys.
It is very delicious when you prepare in home this we can make in any birthday party's, marriage days, anniversary, and more…..
website –
Instagram –
Youtube –
Facebook –
Twitter –
Google Plus –
Flickr Photo –
Linkedin –
Stumleupon –
Tumblr –
Blogger –