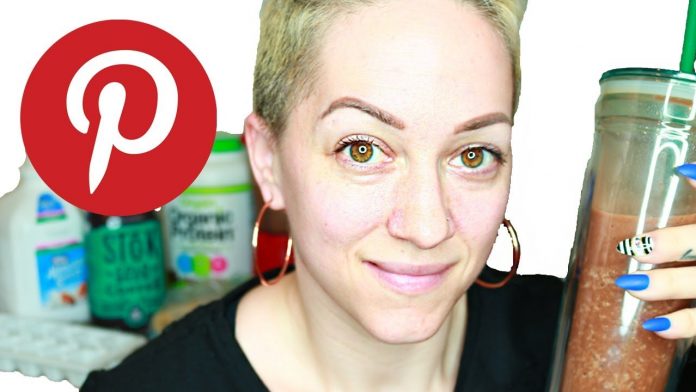 Pinterest Taste Test – Coffee Protein Shake
Have you ever wanted to try something on Pinterest; a recipe, a workout, etc. but were too scared to? Well I taste test a Pinterest recipe and let you know the process and how it tastes. Let me know in the comments if this is something you want me to make into a series and what I should try next?
?Like & Subscribe here ➡
———————————————————————
Pin I found recipe on:
More recipes like this:
———————————————————————
⬇Recipe:
?2 Cups of Ice
?1 Cup of Coffee Cold Brew
?1 Frozen Banana
?1 Scoop Protein Powder (Chocolate or Vanilla)
?3/4 Cup Unsweetened Almond Milk
———————————————————————
For business inquiries feel free to email me at
[email protected]
———————————————————————
? TECH I USE FOR MY VIDEOS
Canon EOS T6i Creator Kit:
Lens 24mm (Pancake Lens):
Vlogging Camera: Canon ELPH 330HS
(Sometimes I use my iPhone 8)
———————————————————————
? L I N K S & C O D E S?
T W I T T E R: @Desireestyles4u
I N S T A G R A M: @Desireestyles4u
B L O G:
F A C E B O O K: @Desireestyles4u
*Use Code "DESIREE30" to get 30% off your order at www.ofracosmetics.com
*Try out Ipsy.com, a $10 monthly Subscription for 5 different beauty items:
*Want to try new products, for FREE? Check out Influenster here www.influenster.com/r/323532 and start receiving free products to review.
Disclaimer: As you can probably tell, I use some affiliates links in the description box. Yes, I do get a super small commission from these brands. I track these links and see whats working for you guys and what's not so it's very helpful. Sponsored content will ALWAYS be labeled as sponsored, and I will always give you my honest opinion.
———————————————————————
Music provided from FCP Music Library