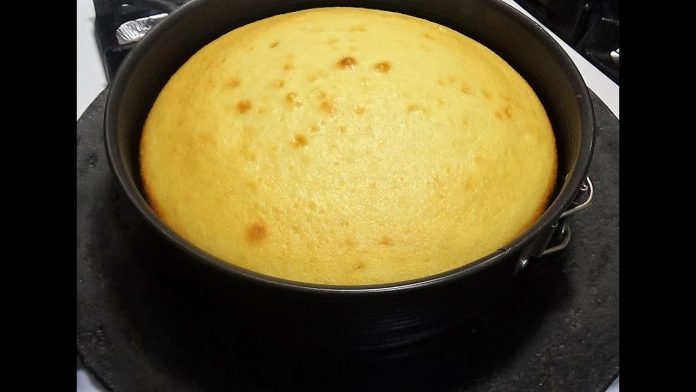 Plain vanilla cake recipe without oven . Perfectly cooked cake on tawa by Apna Pardesi Kitchen .Easy process of making cake without oven . I believe that everyone will love this unique recipe by apna pardesi kitchen .
INGREDIENTS :
2 cups all purpose flour
1 and 1/2 cup powder sugar
2 tsp baking powder
6 tbsp softened butter
4 eggs (large)
3 tbsp cooking oil
3/4 cup milk
1 tbsp lemon juice
1/2 tsp vanilla extract
salt 1/4 tsp
PROCESS:
add lemon juice in milk and set aside for 5 mins to make butter milk .now mix butter and sugar and then add cooking oil , vanilla extract , butter milk and eggs one by one and beat the mixture (do not over beat ) now add the dry ingredients gradually and beat little bit to mix it well .
if u want to bake it in oven then preheat the oven at 380f and bake the cake for 15 to 20 mins , insert the tooth pic to check if the cake is done .
other wise preheat the tawa well , put the batter pan on tawa and turn the flame low , cover tawa with other pan to save the heat and let it cook for 40 to 45 mins , but please keep checking it bacause the time may vary with quality of tawa or pan .