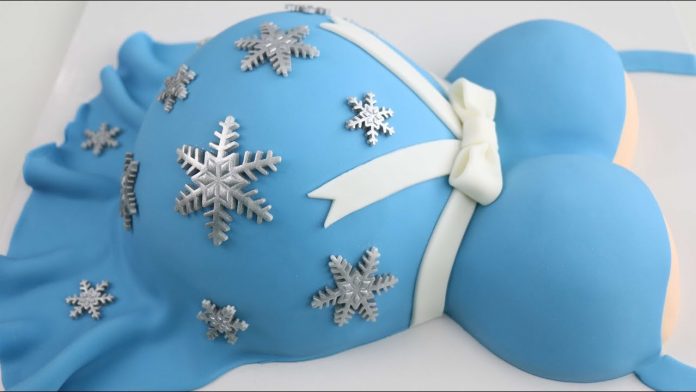 ❤ Come decorate cupcakes with ME in TORONTO!!! Let's celebrate
1 MILLION Subscribers in a BIG way!!
Party is on Friday December 15th from 5:30-7:30pm!
If you would like to come you MUST sign up HERE
if you are under the age of 18 you must be accompanied by an adult. At the party we will be decorating cupcakes, hanging out, Taking photos in our FUN photo booth and more fun surprises! Can't WAIT to meet you all there!!! ❤
Please remember that space is LIMITED! So if you would like to come, register right away. But if you cannot travel on your own to Toronto please do not register because you could be taking someone else's spot. ❤ Xo
LOVED making this Pregnant belly cake also known as a baby bump cake BUT with my very own "Wintery Twist"! This would be PERFECT for any winter themed abby shower! It's is so much fun taking classic designs and throwing your own spin on them!
FOLLOW ME:
Facebook-
Instagram- www.instagram.com/theicingartist.laurie
Website- www.theicingartist.com
Useful links!
For full printable recipes go to
Vanilla pound cake recipe –
Buttercream Icing/frosting recipe –
Buttercream icing step by step video –
How to cover a cake in fondant video –
How to smooth ice a perfect buttercream cake video –
THE PRODUCTS I USE!!!
ICING TOOLS
Offset Icing Spatula –
Piping Tips –
Disposable Piping Bags –
AmeriColor Food Colouring Set –
FONDANT TOOLS
Circle Cutter Set –
Fondant –
Fondant Smoother –
Clay Extruder –
Large 20″ Fondant Rolling Pin –
Small 9″ Fondant Rolling Pin –
Large Fondant Basics, Tools and Cutter Set –
OTHER GREAT PRODUCTS
8″ Sphere Cake Pan –
Battery Powered Turntable –
Airbrush Machine –
#NoCakeLimits
I love seeing pictures of your cakes and creations! Tag me on social media @theicingartist.laurie or email me at [email protected]
Music Credits:
Nicolai Heidlas Music – Drive
'DRIVE' – Fresh Upbeat Pop Background Music
Nicolai Heidlas Music – Sunny Afternoon
Sunny Afternoon – Upbeat Ukulele Background Music
Nicolai Heidlas Music – Paint It
[142 BPM 'PAINT IT!' – Free Upbeat Pop Background
Nicolai Heidlas Music – Morning Sun
Morning Sun – Free Happy Background Music
Nicolai Heidlas Music – Pacific Sun
'PACIFIC SUN' – Free Happy Ukulele Background Music
by Nicolai Heidlas Music is licensed under a Creative Commons License.