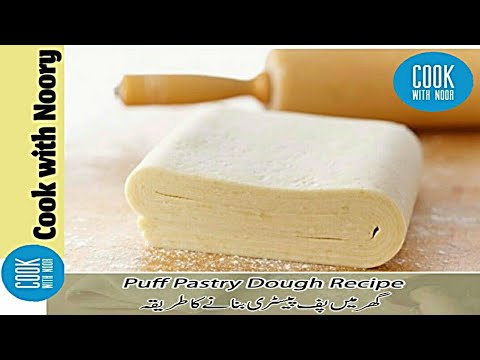 today i will teach u ,how to make puff pastry dough step by step so,watch my video till end ,puff pastry dough recipe in urdu,if u follow my all video with instructions .its so easy method with
puff pastry ingredients,then u can easily make
puff pastry dessert recipes with it .hope u will enjoyed my recipe.
and make your special moments even more special with delicious dishes on my channel..keep watching.With Step by Step Complete Instruction with Test and Proof.
Tap the bell to get notifications on my latest videos '??'
If you enjoyed this recipe- Give it a Like & do Subscribe . ??
?? STAY HEALTHY ! STAY HAPPY ! ??
If You Have Any Questions Or Request Then Comment Below/
Please Subscribe To My Channel For EVERYDAY New Upcoming videos daily , Here is The Subscribe Link
OUR SOCIAL LINKS :
Subscribe for more recipes –
?
Instagram me follow zarur karein
MAZEDAR COOKING CHANNEL: Subscribe Please
LIKE AND SHARE
OUR SOME OTHER VIDEOS PLAYLISTS :
Sweet tooth/SWEET DISHES Recipes/indian sweets recipes :
Easy snacks recipes/snacks for kids/snacks for school/snacks for tea time/lunch ideas for school/lunch ideas for office:
RICE RECIPES/recipes for dinner:
Potato recipes /potato recipes for snacks:
Paratha recipes/paratha recipes indian paratha recipe bangladeshi paratha recipe pakistani:
BASIC EASY RECIPIES/DESI FOOD:
quick puff pastry recipe,
puff pastry dough recipe in urdu,
puff pastry ingredients,
puff pastry dessert recipes,
how to use puff pastry,
puff pastry indian recipe,
rough puff pastry vs puff pastry,