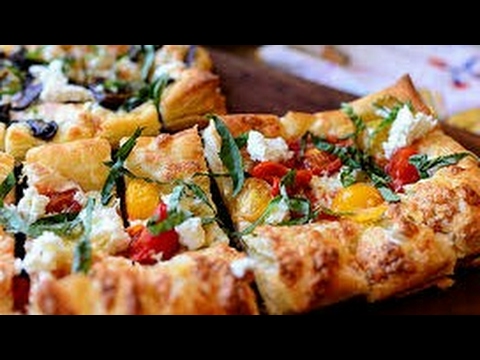 very simple yet tasty recipe of veg pizza puffs. this recipe of veg pizza puffs are puff pastry rounds topped with pizza sauce, onions, capsicum and cheese.
basically this not a recipe as such but a snack idea that can be helpful for parties and celebrations. you can add your choice of toppings as well as sauce.
you will need puff pastry sheets. you can use packaged ones or make them at home. if using store brought ones, then follow the instructions as mentioned in the pack. you will need 300 grams puff pastry sheets.