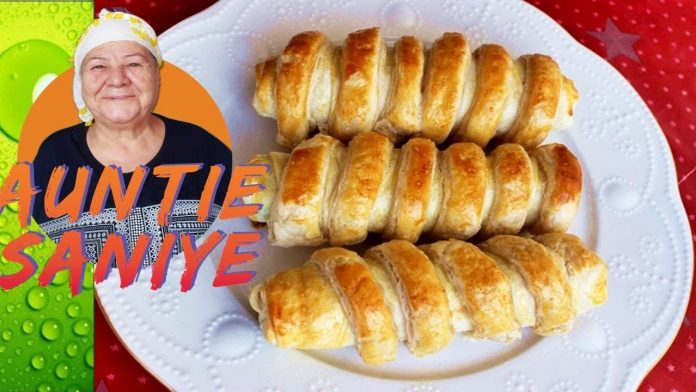 A delicious combination of puff and phyllo pastry by Auntie Saniye. We hope you enjoy this recipe!
INGREDIENTS:
200g of ricotta cheese
50ml of milk
1 dessertspoon of hot pepper flakes
30g of finely chopped parsley
1 phyllo sheet OR baklava sheet
1 puff pastry sheet
An egg
A few drops of olive oil
The most delicious Turkish recipes. Please do not forget to SUBSCRIBE to be notified of our new videos.
Instagram:  Facebook: