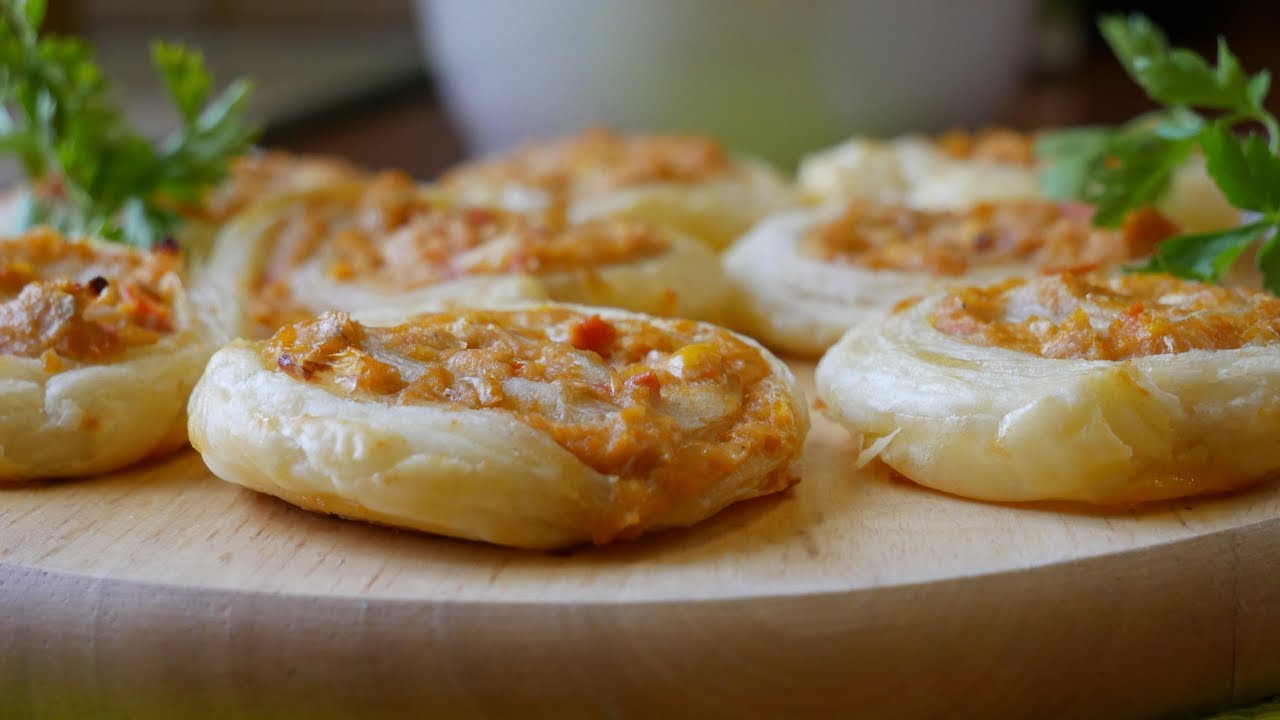 PUFF PASTRY SWIRLS WITH TUNA FILLING
Check out this amazingly simple recipe for puff pastry swirls. Use it for breakfast or dinner with friends, on a party or just yourself! Minimal effort and maximal satisfaction guaranteed! 🙂
foodCAST is providing daily video how to do recipes, easy and fast to do for everyone. You can do it!
Scroll down to see written instructions!
If you liked this recipe click the like button and share this recipe with your friends and family!
Show us love and subscribe to our YouTube channel for daily recipes!
Follow us on:
Facebook:
Instagram: foodcast_official
Our website:
INGREDIENTS:
7 oz tuna
1 tsp basil
2/3 cup corn
1 big cubed tomato
2/3 cup mozzarella
2 tbsp sour cream
salt, pepper to taste
1 sheet puff pastry
1 egg
STEP-BY-STEP INSTRUCTIONS:
Music: Loco by John Deley and the 41 Players;
Source: YouTube Audio Library
Keywords:
recipe
foodcast
how to