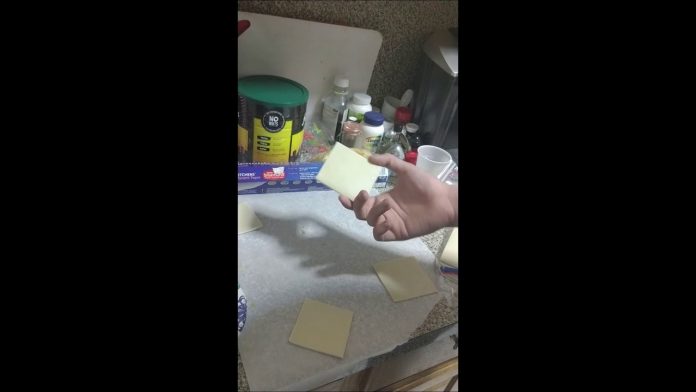 This is how to make Puff Pastries! It's my Grandma's recipe that she taught me, before she really stopped cooking. They are a hit at parties and basically anywhere else people like bread and cheese, which is most places.
Things needed:
Mazor's Mini Puff Pastry Squares (Mazor's is the best brand, but if you can get them, go for someone else)
Muenster Cheese (crumbled)
Jarlsberg Cheese (crumbled)
Lacey Swiss (optional, also crumbled)
Egg
Parchment paper, oven, and a fork
I go over this in the video, but basically mix the cheese in a ~1:1 ratio, then mix in egg (a beat egg, dont just crack an entire egg into it) until everything has a small coating of egg but there isnt any puddle of egg. Take out the pastry dough and wait for them to thaw so you can fold them, but not so thawed that they stretch. Leave them open, put cheese in all of them, then close them diagonally into triangles and stick the fork onto the edges to seal them. Bake at 350 F for 30-35 minutes or until Golden Brown.
They taste gud.
Also, i play some music in this video that i dont own and did not make, please dont sue me or anything. the songs are:
DJ Blyatman & Russian Village Boys – Cyka Blyat
Joyner Lucas – Look Alive (Remix)
Men At Work – Down Under
Childish Gambino – This Is America (Official Video)
Joyner Lucas – Bank Account (Remix)
So i think i may have like not played one of the songs on that list but like, whatever. Go listen to all those songs, they are good.