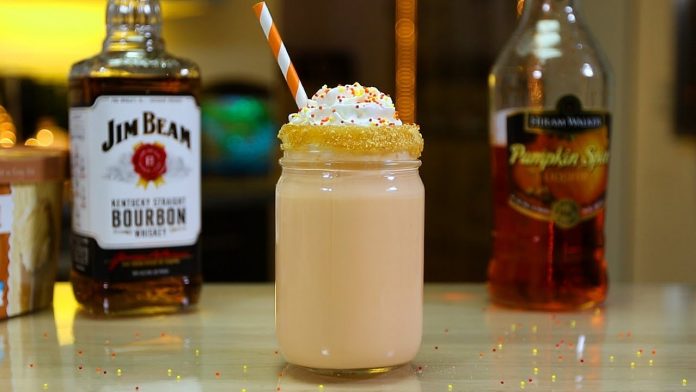 Here's the recipe:
PUMPKIN PIE BOURBON SHAKE
1 oz. (30ml) Bourbon
3/4 oz. (22.5ml) Pumpkin Spice Liqueur
Vanilla Ice Cream
Garnish: Graham Cracker Crumbs/Whipped Cream/Sprinkles
PREPARATION
1. Rim edge of glass with graham cracker crumbs. Set aside.
2. Add ice cream, bourbon and pumpkin spice liqueur to blender and combine until smooth.
3. Pour mix into prepared glass and top with whipped cream and sprinkles. Enjoy responsibly!
Brand/Media Inquiries: Admin@TipsyBartender.com
MORE TIPSY BARTENDER
Send us booze:
Tipsy Bartender
3183 Wilshire Blvd #196K22
Los Angeles, CA 90010