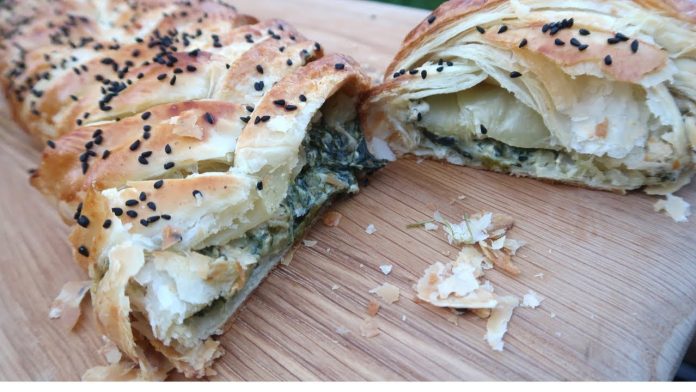 Chicken Spinach Feta Pastry is a refreshing change to the normal dishes we are used used in our home, and it was an instant hit, that I've had to make twice in less than two weeks already because everyone enjoyed it so much. So why dont you give it a go today, it really is very easy and tasty!
=====================
WHERE ELSE TO FIND ME
=====================
Facebook:
Instagram:
Twitter:
Website:
SNAPCHAT: cookwithanisa
If you have any questions, please leave a comment below and I will try my best to help you.
Make sure not to miss a single video from Anisa!
Click here to Subscribe:
================
Help support the channel when shopping on Amazon at no extra cost to you. It would really help me to create more fantastic videos!
Use this link —
My Current Reading:
Jamie Olivers Quick & Easy Food:
SOME OF MY FAVORITE KITCHEN ITEMS!
Jamie Oliver Pestle & Mortar:
Ecooe Glass Teapot:
Nutri Ninja (UK):
Nutri Ninja (US):
Nikon Camera used:
Top Cook Books
Download recipe books from just 99p
================
? Wife, Mum, Sassy, Classy Cooking Queen ❤️
? Local girl with your favourite recipes you've always wanted to cook the super easy way!
Born and raised in Leicester, England and have learnt from the the best Chefs, who have taught me everything from savouries , delicious, tasty mouth watering home made good food, snacks to sweet dishes, desserts and more!
================
Some of my POPULAR recipe videos:
Bread Rolls with Chicken and Cheese
Half Moon Recipe
Samosa Squares Chicken & Piccalilli
How to make Samosas
Chicken Cheese Balls
How to make Spring Rolls:
How to make Pakoras
DISCLAIMER: This video and description contains some affiliate links, which means that if you click on one of the product links, I'll receive a small commission. This help support the channel and allows us to continue to make videos like this. Thank you for the support!