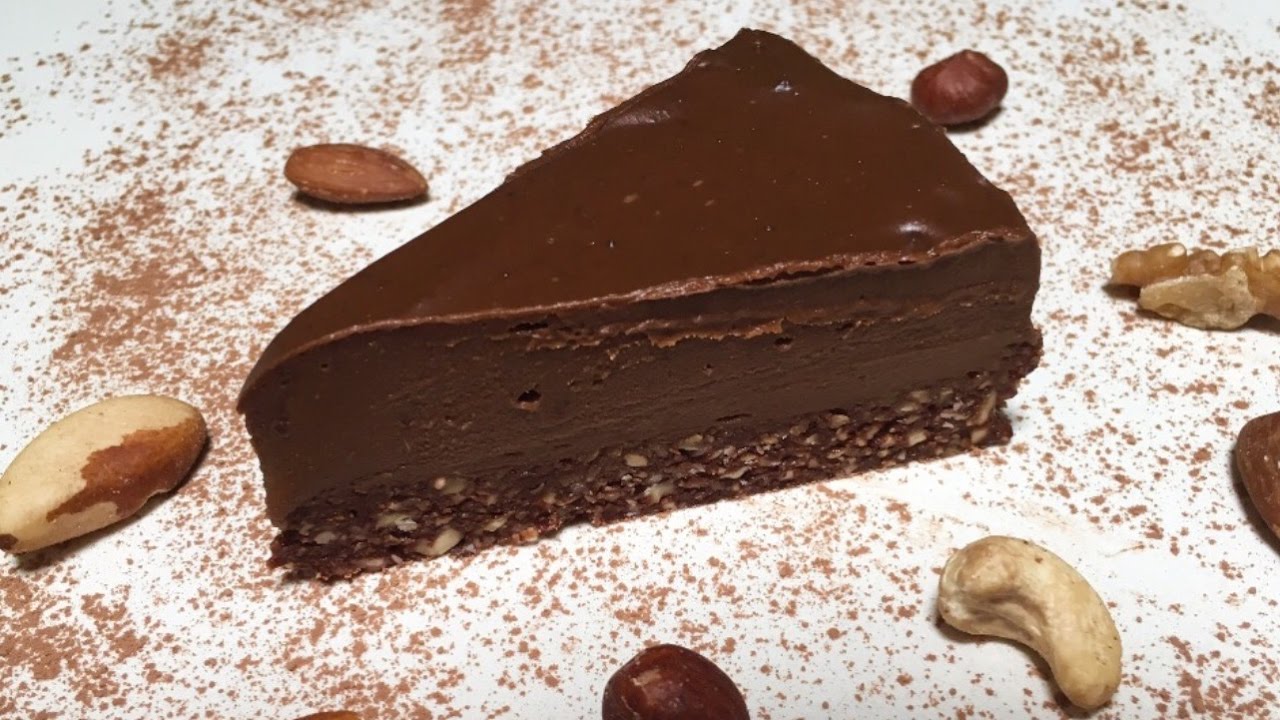 Raw, Paleo, Vegan, GF, Dairy & Refined Sugar Free CHOCOLATE CAKE
This raw chocolate cake ticks so many boxes for so many different diets. Creamy, delicious, healthy and CHOCOLATE, this is a great one for any occasion. Works excellently as a birthday or celebration cake or just as an everyday dessert!
RECIPE
Ingredients:
Base:
2 Cups Nuts (of any type, I used mixed nuts)
1/4 Cup Cacao
1 Tsp Vanilla
1/4 Tsp Salt
1/3 Cup Rice Malt Syrup (can substitute honey, agave etc)
Filling:
2 Avocados
1/2 Cup Cacao
3/4 Cup Rice Malt Syrup (can substitute honey, agave etc)
1 Tbsp Vanilla
Pinch of Salt
1/4 Cup Melted Coconut Oil
Instructions:
1. Base – Blend all base ingredients together in a food processor until it forms a paste, do not overland, you still want the nuts to have some small chunks.
2. Press base firmly into a baking paper lined tin and ensure it is packed in tightly and smooth across the top
3. Filling – Blend filling ingredients in a food processor until smooth and creamy. You do not want any bits to not be blended into the filling
4. Pour filling mix onto the base and smooth out the top
5. Refrigerate for 4 hours until the filling is set. Preferably leave overnight
6. Slice and serve
I will be uploading more videos of simple, fun recipes, including main meals, snacks, appetisers and desserts
Please subscribe to help my channel!