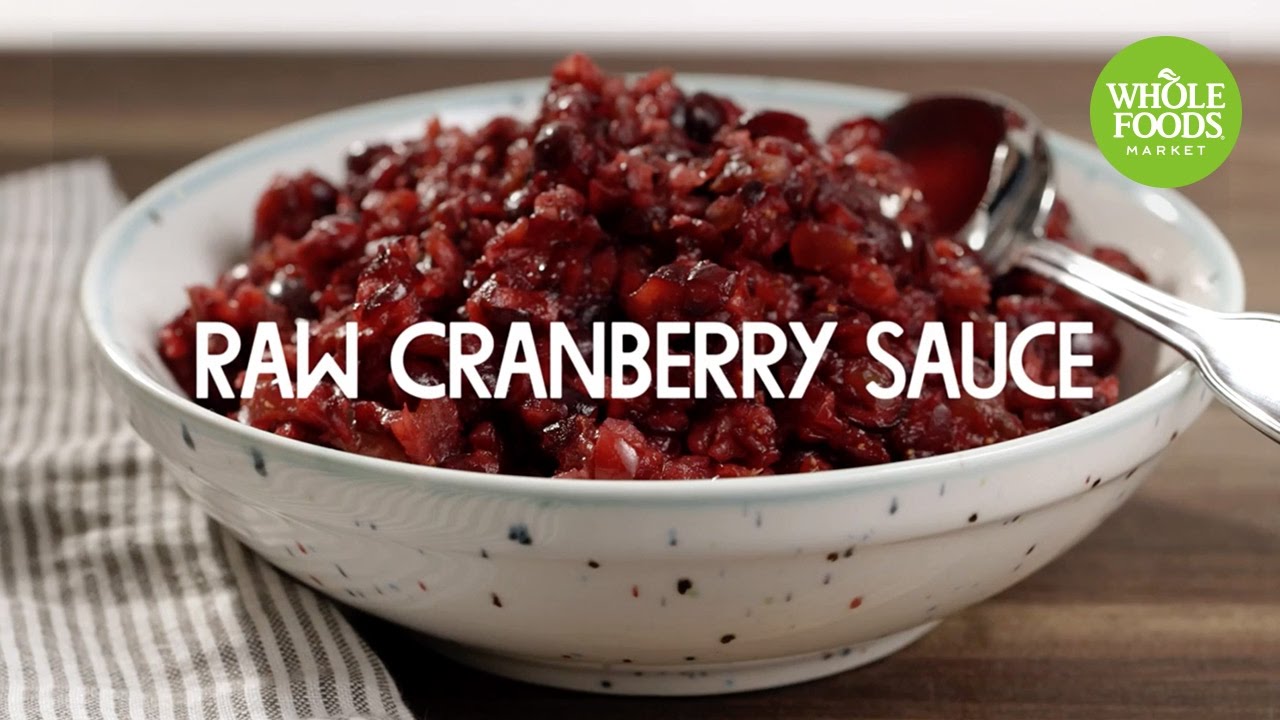 Experience the tart fresh flavor of raw cranberries with this super simple condiment that comes together in minutes. Perfect alongside holiday mains and sides, this sauce makes a zingy addition to your breakfast table, too. Find the recipe here .
SUBSCRIBE:
Makes 3 cups, about 12 servings
Ingredients:
1 cup pitted dates
1 (16-ounce) bag fresh cranberries, about 4 cups
1/2 cup orange juice
Method:
Place dates in a small bowl and cover with boiling water. Let sit 15 minutes to soften. Drain dates and place in a food processor. Add cranberries and orange juice, and process until evenly chopped. Chill until ready to serve. Keeps refrigerated up to 3 days.
Nutritional Info:
Per Serving: Serving size: about 1/4 cup, 70 calories (0 from fat), 17g carbohydrates, (2 g dietary fiber, 14g sugar).
About Whole Foods:
Who are we? Well, we seek out the finest natural and organic foods available, maintain the strictest quality standards in the industry, and have an unshakeable commitment to sustainable agriculture. Add to that the excitement and fun we bring to shopping for groceries, and you start to get a sense of what we're all about. Oh yeah, we're a mission-driven company too.
Connect with Whole Foods Market Online:
Visit the Whole Foods Market WEBSITE: www.wholefoodsmarket.com
Like Whole Foods Market on FACEBOOK: www.facebook.com/wholefoods
Follow Whole Foods Market on TWITTER: www.twitter.com/wholefoods
Follow Whole Foods Market on INSTAGRAM:
Check Whole Foods Market out on PINTEREST:
[TITLE]