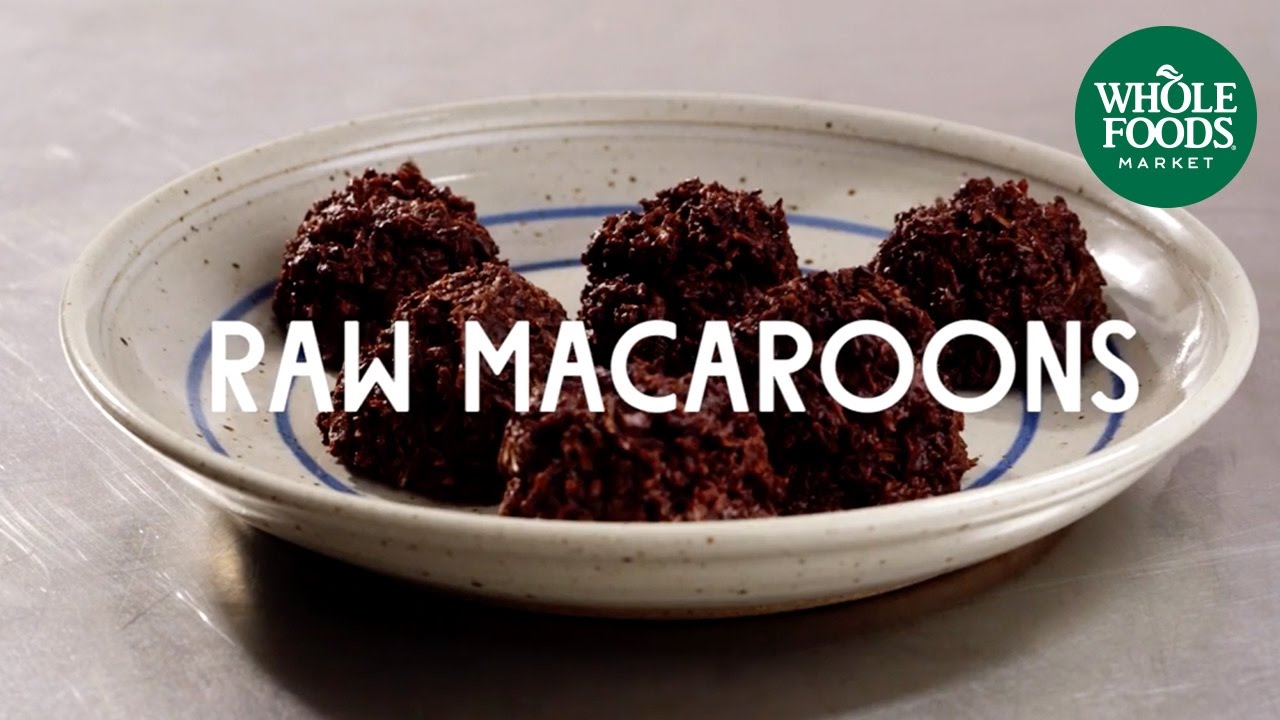 Gently sweet and so satisfying, these coconut macaroons are a vegan treat, flavored with rich cocoa, coconut oil and maple syrup. Find the recipe here .
SUBSCRIBE:
Makes about 24 macaroons
Ingredients:
3 cups unsweetened shredded coconut
1 cup unsweetened cocoa powder
1/4 teaspoon fine sea salt
2/3 cup pure maple syrup
1/3 cup coconut oil, at room temperature
1 teaspoon pure vanilla extract
Method:
In a large bowl, stir together coconut, cocoa powder and salt. Add syrup, oil and vanilla and stir until well combined. Using your hands (dampened, if you like), shape mixture into 1 1/2-inch balls and transfer to a parchment-paper-lined baking sheet. (Alternatively, use a small ice cream scoop to form macaroons.) Cover and refrigerate until cold and firm, about 1 hour. Macaroons will keep in an airtight container in the refrigerator for up to 1 week.
Nutritional Info:
Per Serving: Serving size: 1 macaroon, 140 calories (100 from fat), 11g total fat, 9g saturated fat, 30mg sodium, 11g carbohydrates, (2 g dietary fiber, 6g sugar), 1g protein.
About Whole Foods:
Who are we? Well, we seek out the finest natural and organic foods available, maintain the strictest quality standards in the industry, and have an unshakeable commitment to sustainable agriculture. Add to that the excitement and fun we bring to shopping for groceries, and you start to get a sense of what we're all about. Oh yeah, we're a mission-driven company too.
Connect with Whole Foods Market Online:
Visit the Whole Foods Market WEBSITE: www.wholefoodsmarket.com
Like Whole Foods Market on FACEBOOK: www.facebook.com/wholefoods
Follow Whole Foods Market on TWITTER: www.twitter.com/wholefoods
Follow Whole Foods Market on INSTAGRAM:
Check Whole Foods Market out on PINTEREST:
[TITLE]