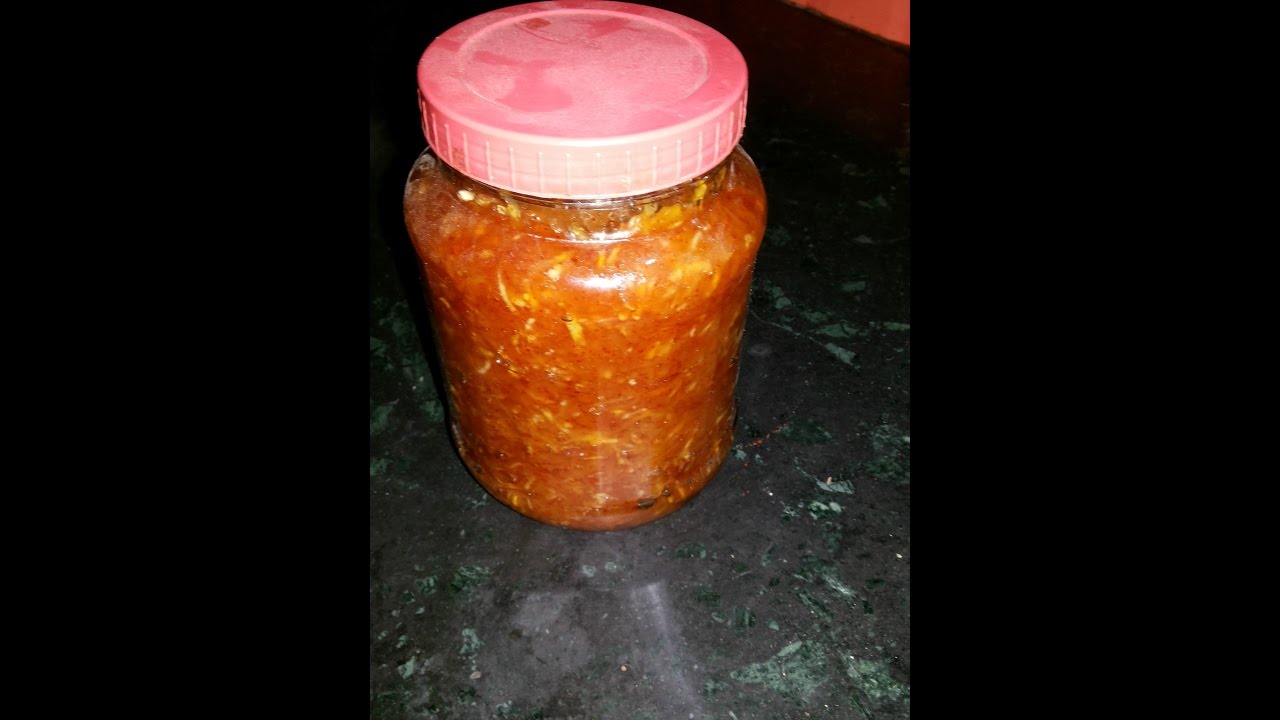 Mango Murabba (कैरिचा गुळआंबा ) Is a sweet recipe , Mostly prepared from two main ingredients "Raw Mango" and "Sugar".
It is a sweet recipe.
It taste good with Chapati , Bread , Puri , paratha etc.
Ingredients.
– Raw Green mango
– Sugar as par taste
– Red Chili 2 tbsp
– Turmeric 1 tbsp
– Salt as per taste
Preparation :
– Rinse and wipe dry green raw mango.
– Peel raw mango.
– Grate after peeling mango skin.
– Cover it with soft cloth.
– keep it in sunlight for 3-4days until sugar melt well.
– Uncover it.
– Add Red chili powder, Turmeric powder and salt.
– Mix well.
– Raw Mango Murabba is ready to serve.
– It can be Served with parathas, puris ,bread or even with dal & rice.
#FoodAndDrink
#Recipe
#Food
#IndianFood
#Foodie
#RecipeoftheDay
#Cooking
#Vegetarian
#Indian
#Healthy
#Delicious
#Vegan
#IndianCuisine
#Recipes
#yummy
#How to