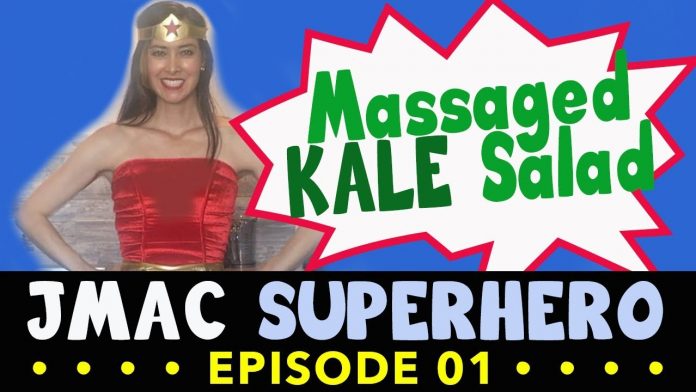 ?More at Jennifer Mac's website ??CUISINE + ??DETOX + ??BEAUTY at
?Subscribe to JENNIFER MAC's private email group for updates at
✅ Pan-seared Salmon Video –
✅ Beet Kvass Video –
✅ FULL RECIPE LINK –
Thanks and God bless!
?THE RIGHT BLEND: Blender-only Raw Food Recipes
?DETOX DELISH: Your Guide to Clean Eating
?Tees? ▶️ ◀️ ? Tees ?
??‍♀️Social Networks??‍♀️
YOUTUBE –
TWITTER:
FACEBOOK:
INSTAGRAM:
PINTEREST:
TUMBLR:
SNAPCHAT – TheJenniferMac
▶️Decentralized Blockchain Networks ◀️
DTUBE:
STEEMIT:
BITCHUTE:
MINDS.COM:
About this video: Jennifer Mac shares her Raw Massaged Kale Salad by Wonder Woman // JMAC Superhero Episode 01. Learn about Jennifer Mac Superheroes, Jennifer Mac Superhero, JMAC superhero, and JMAC superheroes. Want to be deliciously healthy? A character that looks like Wonder Women kale salad. Similar to Wonder Woman massaged kale salad.
Disclaimer: Thank you for watching this video! This video may provide descriptions containing affiliate links, which means that if you click on one of the product links, I will receive a small commission. This helps out me out in order to make videos like this for you. Thank you so much for the support!