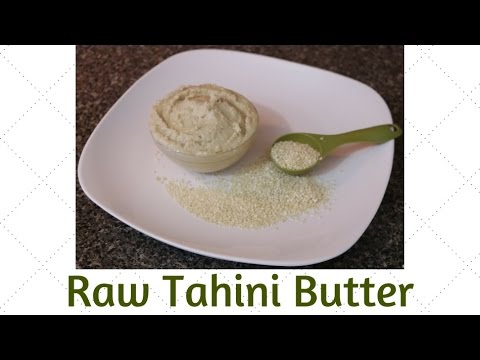 In today's video I show you how to make Raw Tahini Butter using raw sesame seeds! This is a recommended food item on Dr. Sebi's nutritional guide and can be used in many of Ty's Conscious Kitchen's approved alkaline electric recipes like:
Alkaline Electric Hummus:
Alkaline Electric Tahini (Peanut) Butter Cookies:
Alkaline Electric Falafel:
Subscribe for updates:
7 Dr. Sebi Transition Tips:
Sebi Approved Ginger Immunity Tea
Online Options:
NutriBullet:
Raw Sesame Seeds:
Facebook Group:
Ty's Conscious Kitchen Recipes & Cookbooks:
My Blogs:
Let's connect!:
Thanks so much for visiting and remember…
"Each person is capable of inspiring another…LP"
xoxo LP Share
Note: This is not a sponsored post. I do not work for Dr. Sebi. All products mentioned were purchased by me and all opinions and results are 100% my own. Please consult Dr. Sebi's office for recommendations specific for you and your situation.