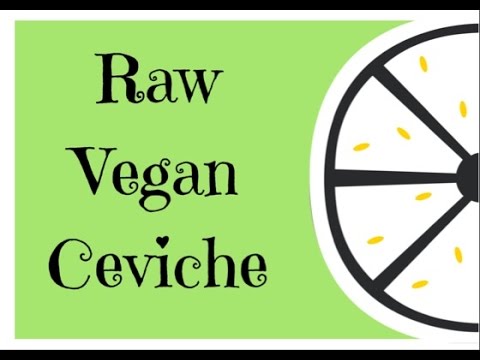 Today I'm showing you how I make Raw Vegan Panamanian Ceviche. This recipe is exactly the way I have been making it for years, before I went vegan but we are using cauliflower to replace the fish or shrimp.
The Hamilton Beach Food Processor I use makes this recipe so easy to make. Here is the amazon affiliate link if you want to check it out.
Raw Panamanian Ceviche
1/2 head of cauliflower
2 cups of chopped tomatoes
1/2 chopped large red onion
2/3 chopped cucumber
1 cup minced celery
juice of 2-3 limes
1-2 minced habanero peppers also know as scotch bonnet (these are very hot. omit if you don't like heat)
1 tbs Cilantro
combine, chill for at least 30 mins – an hour, enjoy!
These are great with raw banana chips or crackers. Take it to a potluck or family event!
This recipe is great for meal planning because you can make a big batch and it keeps really well in the fridge. It will last about 3-5 days depending on your fridge temp. Get the steps I use for meal planning here www.naturalveganmama.com
At the end I show you a super easy raw curry cauliflower rice recipe. Its a great addition to salads.
Before I tell you more about this vegan channel, I want you to know that I post vegan videos every Sunday. I am committed to sharing vegan recipes, tips and my vegan journey with you because I know how important it is to have that support. I am a black vegan mom and I want to see more of us sharing our vegan journey. Well friends, this channel is all about supporting you on your vegan journey. On this channel you will find vegan recipes, vegan grocery hauls, vegan tips and lots of support for you on your vegan journey. No judgment here. I am here to support you no matter where you are on your vegan journey. Contact me with any questions here: [email protected]
Today is a great day to go vegan!
Let's socialize!
Facebook:
Instagram:
Twitter:
music: bensound.com