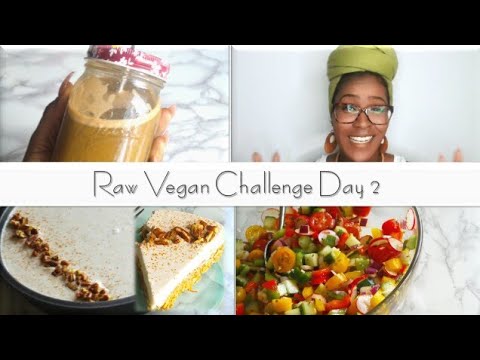 Welcome back to day #2 of my 30 Day Raw Vegan Challenge! Mediterranean Fattoush
Salad & the Raw Vegan Carrot Cake were the highlights of my day. I hope you enjoyed the video and I'll see you next time with day #3!
My Official 30 Day Raw Vegan Challenge for my subscribers starts January 1, 2019! Gear up and get ready! We are going to go full speed, i will link my Facebook group on December 15th to gather everyone that's interested in one place. I will have face book live video streams as well as the open forum for us to chat and support each other. Join me December 15 for the Raw Vegan Challenge that starts January 1st. Follow my Instagram linked below for more updates. See you soon 😉!
Raw Vegan Carrot Cake Recipe Blog Post :
Fattoush Salad:
Follow Me On Instagram:
Music:
Sugar Dream| Emil Axel soon
Struck By You | Simon Grubb
Play On | Martin Hall