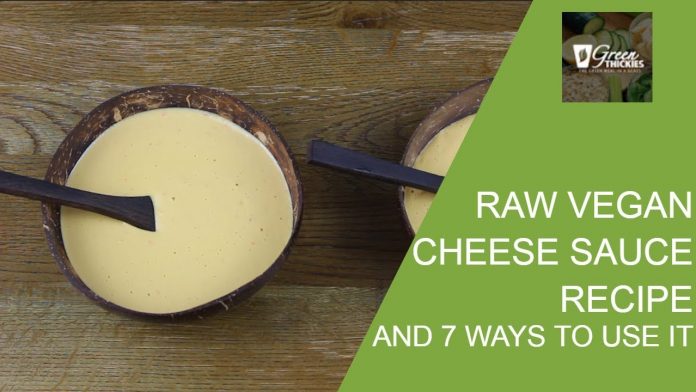 Today I share one of my secret go to recipes with you – the raw vegan cheese sauce recipe!
Do you know what most people find the hardest about transitioning to a vegan diet?
Giving up cheese.
Dairy and cheese are very addictive. It is supposed to be very tasty – for baby cows…
But humans have also become a bit partial to this food for calves. (I'm sure you already know why this isn't a good thing)
If you're already vegan or you're transitioning, I want to help banish those dairy cravings for good.
I've got just the ticket…
My secret recipe for raw vegan cheese sauce.
When I say this is delectable, you really have no idea…
And it can be used in 7 different ways, so it's one of the most versatile recipes to have in your recipe collection.
I literally make this every single week, it's just SO good.
Click the link below to get the full recipe and resources mentioned in the video:
Other resources from Green Thickies:
Join my FREE Web Class to find out exactly how I lost 56 pounds in just a few months on the green smoothie diet:
Find out how you can drop a dress size this month by drinking filling, delicious green smoothie complete meals!
Click the link below to watch the webinar FREE:
Please subscribe to my YouTube Channel:
Read more on the blog:
Follow me on Instagram:
Follow me on Pinterest:
Follow me on Facebook:
I share different content on each platform and I can't wait to connect with you over there.