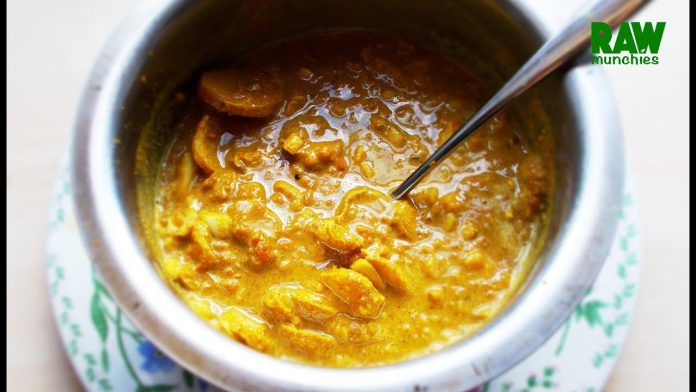 An all-time favourite recipe, I couldn't resist the challenge to make this one raw vegan. It's filling, delicious and amazing to impress friends in the kitchen!!!
pasanda
Raw Vegan and Gluten Free:
""Meat"
2 cups water chestnuts
1 tablespoon vegetable oil
1 tablespoon coconut aminos
1 tablespoon turmeric
1 tablespoon ground coriander
1 teaspoon chicken masala
1 teaspoon garam masala
1 teaspoon cumin
6 peppercorns
Pinch salt
Pinch pepper
Sauce
4 tomatoes
1 small onion
2 garlic cloves
3 tablespoons sliced almonds
1 tablespoon freshly grated ginger
1 teaspoon turmeric
1 teaspoon cumin
1 teaspoon cumin seeds
1/2 teaspoon cardamom
1/2 teaspoon cinnamon
1/2 teaspoon garlic powder
Pinch salt
Rehydration
2 cups coconut milk or 1/2 cup coconut cream mixed with 1 1/2 cups water
Mix "Meat" ingredients.
In a food processor or high speed blender, purée tomatoes.
Chop onions and garlic and mix with the tomatoes and the rest of the Sauce ingredients
Dehydrate "Meat" and Sauce separately, on a Teflex sheet, at 42 degrees Celsius (108 degrees Fahrenheit) for 4-5 hours.
Mix "Meat" and "Sauce" together, and add coconut milk or cream.
Warm up to 42 degrees Celsius (108 degrees Fahrenheit) and serve warm."
*Music Rights: The intro music is a fully owned product of Rawmunchies.org, and may not be distributed without permission. Music tracks within video may vary and are purchased under full Youtube license.
This video's music track information: "Inspiring Uplifting Happy Acoustic" by ArtHaiz under Music Standard License.
Books:
Website:
Email List:
Twitter:
Pinterest:
Facebook:
Instagram:
"tags: #Raw #vegan #recipe #rawveganrecipe #rawvegan #glutenfree
#rawveganpasanda#pasanda #veganpasanda #curry #vegancurry #rawvegancurry #indianrecipe #asianrecipe #veganindian"
references:
Dr. Morse Diet: