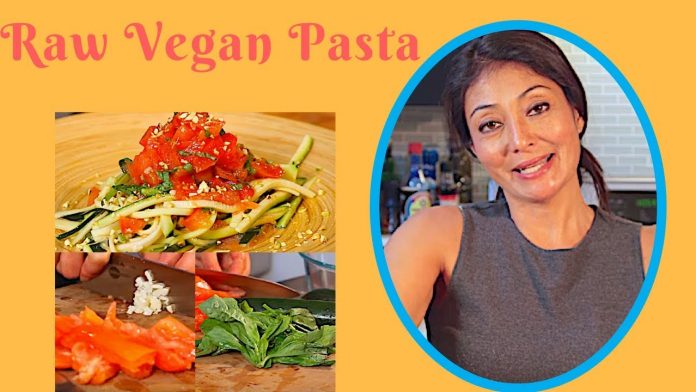 Raw Vegan Pasta With Zucchini, Tomato & Basil
dianedimeo
Published on Feb 26, 2014
Diane does her version of raw, vegan pasta — using sliced zucchini for noodles, and a fresh tomato and basil sauce, topped with crumbled pistachios. This a no-cook, totally vegan meal.
If you're interested in raw foods, definitely check out FullyRaw Kristina: …
She's got tons of videos, completely raw and vegan recipes, as well as tips on transitioning to a raw diet. Check her out!
SUBSCRIBE! CLICK the link!
It's totally free and you get new recipes and Bootleg Tips from Chef Diane every single week!
Comment! Have recipe you want Diane to try? Do you have your own twist on one of Diane's recipes? Just want to say hi? You know what to do. Comment below!
Like, Favorite, and Share this video for good kitchen karma!
Check out Diane's website!
Love Diane's Bootleg Tips? Shop Bootleg Farms for all Diane's tasty treats:
Category
Howto & Style
License
Creative Commons Attribution license (reuse allowed)
Source videos
View attributions