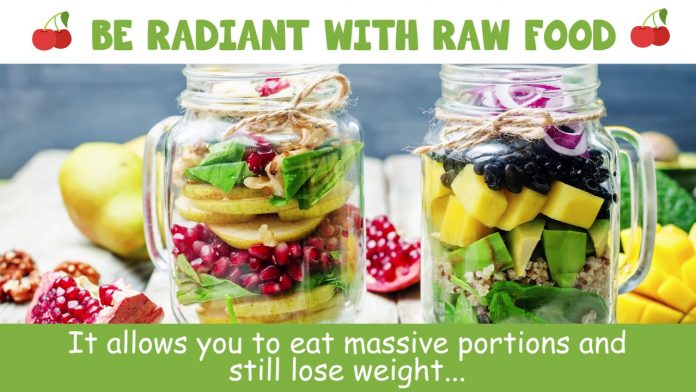 Grab your copy here:
Look younger and watch the fat fall off with these delicious raw comfort meals. This is my BRAND NEW 107 page Book – just released for sale this month.
Raw food is bursting with nutrients and enzymes which can be lost when you cook food.
For this reason, incorporating more raw food into your diet can help you lose fat faster, detox, and significantly improve your health.
That's what happened to me and incorporating raw food into my diet is the way in which I manage to reverse my chronic fatigue syndrome and drop 5 dress sizes.
This is a recipe book full of the kind of recipes I make in the evening, at weekends, for my family, when I have guests over or for parties.
I made all of these recipes on two different parties.
One was an epic raw vegan party I held for adults and children, so I know that these recipes are crowd pleasers. I made all apart from 3 recipes for the raw vegan buffet party.
The other party was my 7 year old daughter's raw vegan/ fruitarian style pool party. She wanted a fruit based theme, so I made a lot of fruit and some yummy snacks that the kids loved. (and grown ups!)
I hope you enjoy them as much as we did.
Grab yourself a copy of this Raw Vegan Recipes For Parties book at our introductory price before the price is raised to the standard amount.
Please subscribe to my YouTube Channel:
Read more on the blog:
Follow me on Instagram:
Follow me on Pinterest:
Follow me on Facebook:
I share different content on each platform and I can't wait to connect with you over there.
To Join my FREE 7 Day Lean Green Smoothie Challenge go to