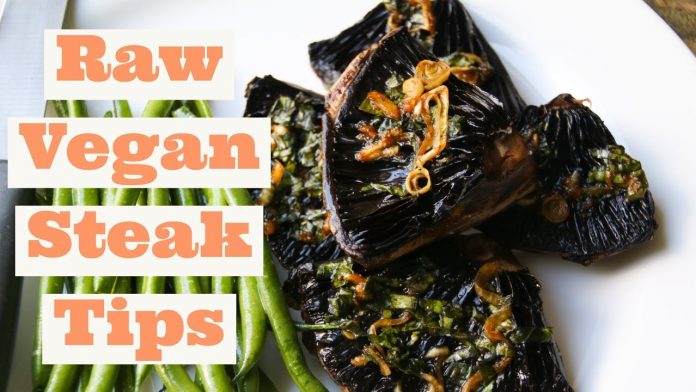 Hey, bunnies! Today we're going to make some raw vegan steak tips. This is one my favorite things to have for dinner because they're easy to make and they don't take a lot of time in the dehydrator, unlike many recipes. They can be done in under two hours.
These also hold up pretty well in the fridge. I often make a batch and save some for the following night. Just pop them back in the dehydrator at 145 for 15 min to take the cold edge off while keeping them raw. Everything you need is listed below. Enjoy!
Full recipe is here-
Dehydrator-
Nama Shouy-
Join My Young Living Team- Sponsor #10301373 I would love to collab with you guys!
Vero- Stephanie Warren
Instagram- thevegandoll_
Facebook-
Snapchat- thevegandoll1
Twitter- thevegandoll
Camera I filmed with-
Lens I used-
* This video is not sponsered. Some product/ingredient links provided may be affiliate links! I am compensated based on some affiliate purchases. xoxo