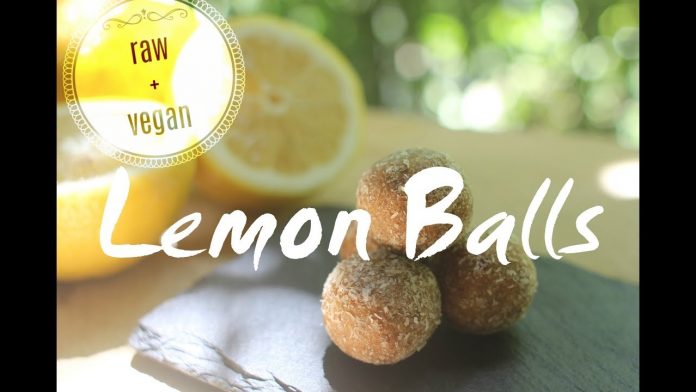 Recipe:
Have you ever gone to the gym only to afterwards treat yourself with some indulgence that was absolutely not good for you? It is a strange phenomenon how we see things as treats which are really only junk food – so why not choose real treats, that are delicious and also treat us well?
These Lemon Balls are one of the treats that I just love love love. Honestly these little bliss bombs are amazing! All natural ingredients, full of nutrients, and the taste is Oh! So! Good!
Plus it only takes minutes to make them from a few simple ingredients, and they keep for weeks, or rather, they are always gone before being anywhere near expiration.
The added raw vegan protein will give you an extra boost of energy to get you through a busy day while banishing sweet cravings – perfect as a morning or afternoon snack, before or after exercise.
Happy munching!
xLisa
Music: Audionetwork.com
♡ Did you like this clip? Your support would mean the world to me ♡
My food processor:
My blender:
My dehydrator:
My recipe books: 
☼ 100% RAW LOVE Recipes –
♡ Raw Food Self Made –
☆ Christmas Cookies –
☮ Smooth&Juicy –
More ROHTOPIA:
♡ FACEBOOK: 
☼ INSTAGRAM: 
★ TWITTER: