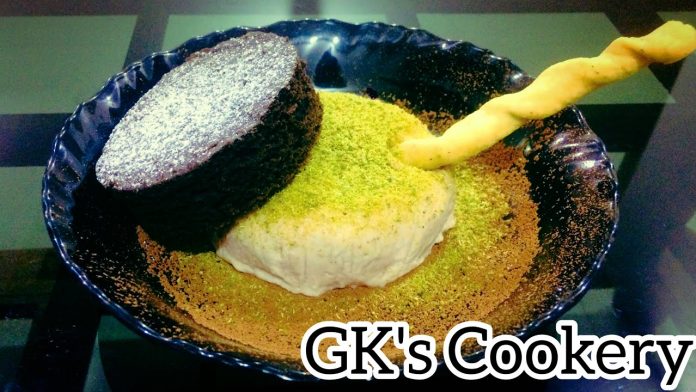 Hey! This is a lit recipe, combination of banana, rose, chocolate, black pepper, & etc…. This ultimate dessert adds a feathers to a proper meal with refreshing & exotic flavours.
Do try it & let me know your thoughts in the comment section below.
Contents:
1. Rose – Banana Mousse Cake
2. Chocolate Sponge Cake
3. Black Pepper – Salt Cookie Spiral
4. Pistachio – Fennel powder for topping.
Please like, share & Subscribe to GK's Cookery to stay updated with these kind of amazing videos.