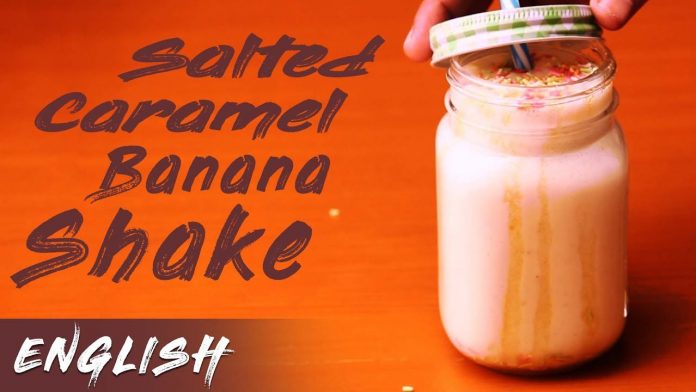 Salted Caramel Banana Shake I Salted Caramel Banana Shake Recipe In English
In this video, we have shown the recipe for all natural, smooth, creamy, subtly sweet, secretly healthy salted caramel banana milkshake. It is a quick and easy recipe and is perfect for breakfast.
Ingredients:
2 Bananas
1 cup Vanilla Ice cream
1 Pinch Salt
1/2 cup Milk
1/4 cup Caramel
Method:
1. Place all ingredients in a blender and process until smooth and creamy.
2. Taste and adjust sweetness to suit your personal taste: add a little more caramel or vanilla ice cream, if you prefer a sweeter shake.
3. Take a jar and pour some caramel and sprinkles.
4. Carefully pour in your creamy milkshake in the jar.
If you enjoyed this video, you may also like these videos:
Post your comments below and let us know which other videos you'd like to see.
Hit 'LIKE" and Share our videos with your friends. Spread the love! 🙂
SUBSCRIBE for weekly cooking videos:
FOLLOW US HERE:
Facebook:
Instagram:
ABOUT NIRVANA FOOD: Welcome to our channel full of tasty recipes. Here you'll find delicious and easy to make Veg and Non-Veg recipes. Be sure to follow us on our social media account by clicking on the links above!