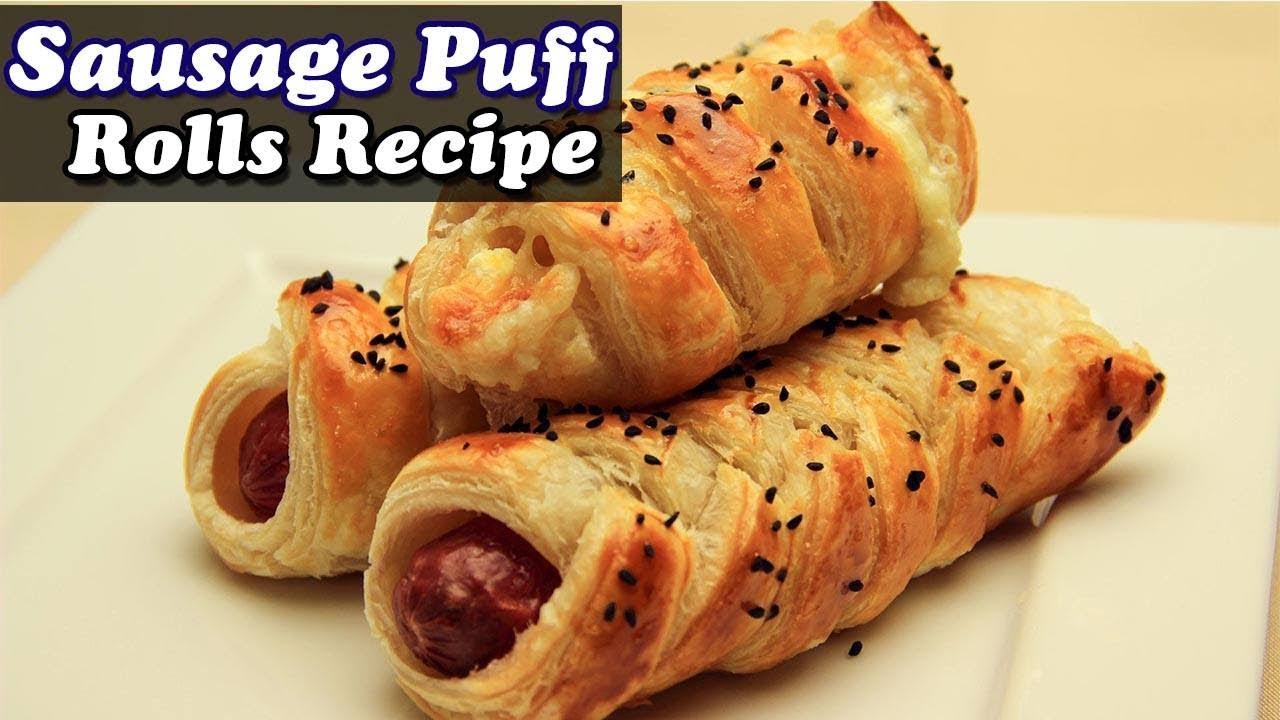 Hi Guys In this video I will teach you Sausage Puff Rolls Recipe – Knitted Turkish Borek – MR Recipes
Learn step by step how to make this super easy sausage rolls recipe with puff pastry.It's a simple alternative to phyllo borek recipes.We have stuffed this puff pastry braids recipe with cheese and sausage and then braided them.Watch our steps to learn how to braid puff pastry.
Preparation
Combine together feta cheese and mozzarella cheese.Place puff pastry sheet on surface and make any shapes that you want to create with puff pastry.We have showed a few shape so you can watch our steps to create a puff pastry shape.After you shape puff pastry,brush with egg yolk and sprinkle with nigella seeds.Bake at 200C(400F) for 20-30 mins and it's ready,bon appetit!
Ingredients
1 pck puff pastry
100g feta cheese
100g mozarrella
5-6 pcs sausages
1 egg yolk
Black nigella seeds
Hi! Welcome to the channel where we believe the kitchen is the best room in the entire house. What are you going to see here? Well, as you may have guessed, no videos of adorable kittens ( although I love kittens ) … Here, our best friends are cooks. If you are someone who chars all food on fire, you've come to the right place.
We enjoy cooking, eating, sharing, laughing and living. We know that our recipes are super delicious and we want to share it with everyone!
We will keep posting videos until we share all the recipes that we know. But always with a special hint =)
We are working hard, and we would appreciate your support by 'like' s and subscribes.
Thanks to anyone who watches and enjoys our videos.
We will look forward to hear your comments,
Subscribe My YouTube channel :
Connect with us on our
Facebook.Page
Google Plus :
Disclaimer:
: KEEP IN MIND: This video is only created for educational purposes only. you should not use this information for wrong or false work.
Any copyright Matter, Please contact us on. isabelladoll321@gmail.com
Thank you,