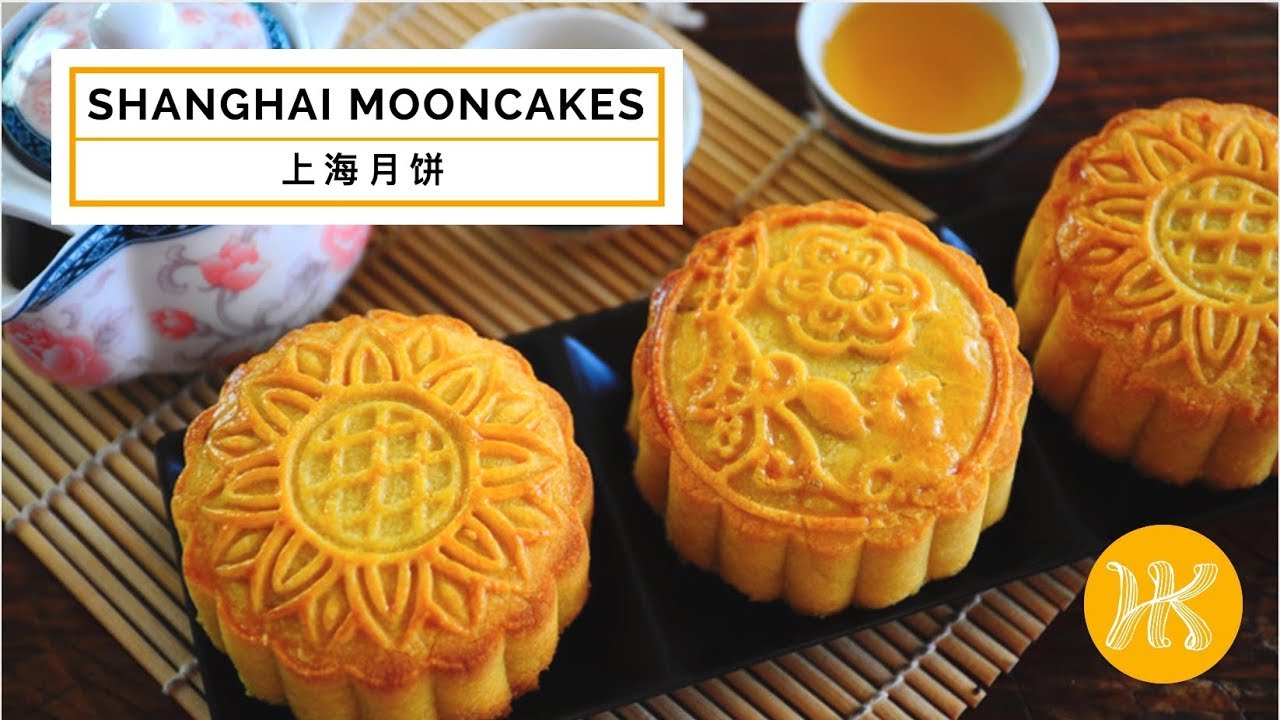 Ingredients list, detailed step-by-step instructions, recipe notes and tips to success, view full recipe here ▼
▼ SUBSCRIBE TO HUANG KITCHEN ▼
? Youtube Channel:
? Facebook Page:
? Instagram:
➕ Google+:
? Twitter:
? Pinterest:
For more step-by-step recipes like this, visit Huang Kitchen on
Music: Back In Summer by Nicolai Heidlas
—————————————-­——————————-
Shanghai mooncakes is characterised by its short crust pastry. The crisp and buttery crust of the skin goes very well indeed with the oriental mooncake lotus paste fillings. They are a modern variation compared to the typical traditional mooncakes.
This special type of mooncake is perhaps a fusion of English and Chinese cuisine combining a western styled crisp biscuit like pastry with a traditional chinese filling which is soft, sweet yet salty from the egg yolks.
These homemade Shanghai Mooncakes are very easy to make. In fact, it is SO much easier than making the Traditional Mooncakes so this can be another option if you don't want or don't have the time to make the traditional ones. Just prepare the dough pastry and fillings. Then assemble them together and bake!
And they taste as delicious too.
As always, ENJOY and Happy Mid-Autumn Festival everyone!
—————————————-­——————————-
#huangkitchen #recipe #cooking #stepbystep #mooncakes #mooncake #mooncakefestival #midautumnfestival #lanternfestival #food #chinesefood #asianfood #asianrecipe #chineserecipe #chinesesnack #lotuspaste #shanghaimooncake #bakedmooncake #lotusseeds #chinesepastry #pastry #saltedeggyolk #食谱 #下厨 #烹调 #烹煮 #简易食谱 #月饼 #中秋节 #莲蓉 #自制莲蓉 #莲蓉月饼 #咸蛋黄 #上海月饼 #烘月饼