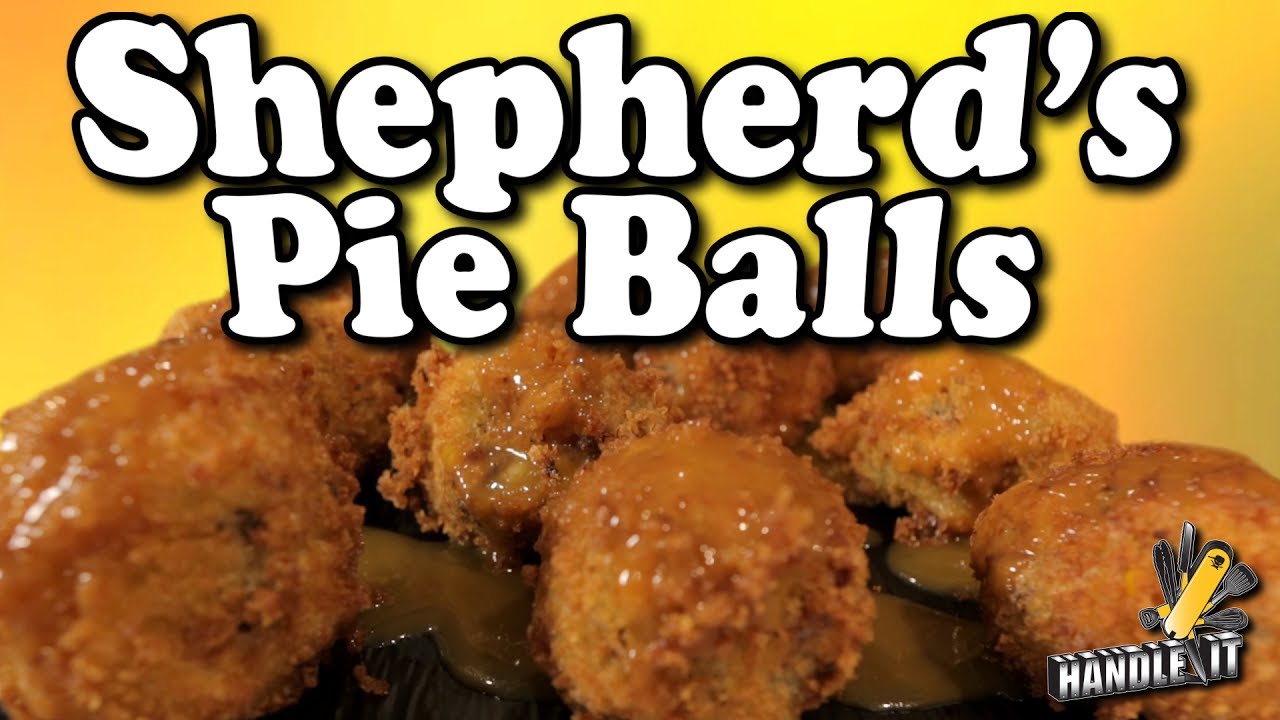 The Sauce Boss himself, Harley Morenstein, teaches you how to make Deep Fried Shepherd's Pie Balls! Come learn how to make 'em they are delicious!
Ingredients
4 to 5 Idaho potatoes
1/4 Cup milk
4 Tbsp butter
Salt and Pepper to season
1/2 LB ground beef
1/2 Pack of bacon
1 Can of creamed corn
2 Cups panko bread crumbs
3 Eggs
Tools
1 large pot
1 Chef knife
1 Cutting board
1 Oven tray
Parchment paper
1 Masher
2 Mixing bowls
1 Wooden/Slotted spoon
2 Frying pans
1 Metal slotted spoon
Step 1
Cut potatoes into cubes then boil in water for 30 to 40 minutes. Once the potatoes and are cooked mash with 1/4 cup milk 4 Tbsp butter then season with salt and pepper.
Step 2
Cut Bacon into bits and cook in a pan on medium heat for 10 to 15 minutes.
Step 3
Cook ground beef in a frying pan once the meat has browned season with salt and pepper.
Step 4
Mix mashed potatoes, bacon bits, ground beef and creamed corn together in a mixing bowl. Begin to form small balls and set on tray lined with parchment paper. Refrigerate for 20 minutes.
Step 5
Dip balls in egg wash then cover in panko bread crumbs then deep fry in a pot of oil heated to 350 degrees farenhiet for 2 to 3 minutes until golden brown.
Step 6
Once all the balls are deep fried cover in gravy and serve.
Check out Harley's Video Diaries –
We have a #YouTubeGaming Channel:
Follow the guys!
@harleyplays @princewallick @lemme_kno @epicgrossguy @cooldan @santos_mtl
LIKE/FAVORITE and SHARE for new meals every week!
And order the COOKBOOK from any of these links:
Amazon: …
B&N: -…
BAM: …
iBooks: …
Need tools to cook with? Order the cooking arsenal:
Shepherd's Pie Balls – Handle It