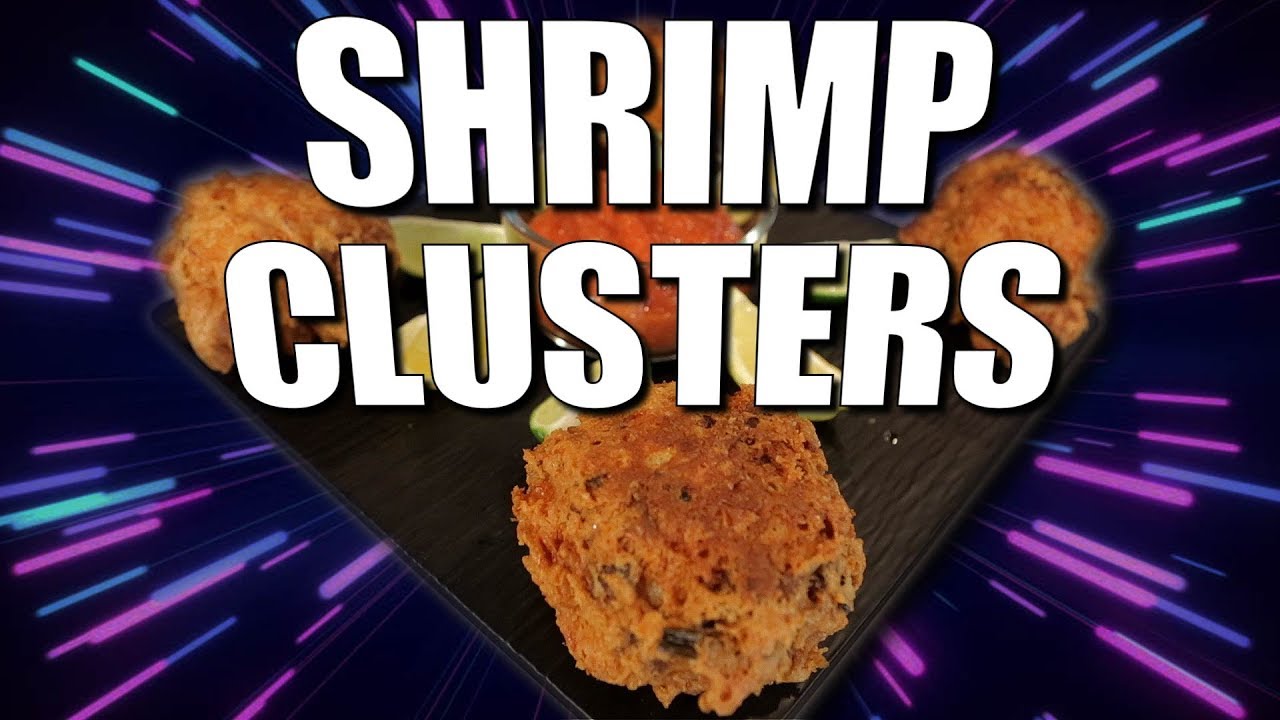 Let Ameer teach you how to make delicious Shrimp Clusters! A real tasty treat from the sea!
Ingredients
1 Package of biscuit mix
18-22 Large shrimp raw
1 Pack of bacon
1 Cup shredded cheese
2 Tbsp minced garlic
Cocktail sauce
1/2 Cup Ketchup
1/4 Cup Horse radish
1/4 Lemon to squeeze
3 to 4 Tbsp Tabasco
Vegetable oil for deep fry
Tools
1 Chef knife
1 Cutting board
1 Frying pan
1 Large pot
2 Mixing bowls
1 Wooden spoon
1 Metal slotted spoon
Step 1
Cut bacon Into bits and cook in a frying pan on medium heat for 10 to 15 minutes.
Step 3
Once bacon is cooked add shrimp, and minced garlic. Then cook for an additional 10 to 15 minutes until shrimp are cooked.
Step 4
In a mixing bowl add water, and biscuit mix, and then stir well. Add shrimp, and 1 cup of shredded cheese, and mix well until all ingredients are covered in batter.
Step 5
Heat a pot of oil to 350 degrees Fahrenheit, then begin to form a ball with the shrimp biscuit batter. Then deep fry for 5 to 7 minutes.
Step 2
In a mixing bowl add ketchup, horseradish, lemon, Tabasco and season with pepper; then mix well.
Check out Harley's Video Diaries –
We have a #YouTubeGaming Channel:
Follow the guys!
@harleyplays @princewallick @lemme_kno @epicgrossguy @cooldan @itsmikesantos
LIKE/FAVORITE and SHARE for new meals every week!
Shrimp Clusters – Handle It