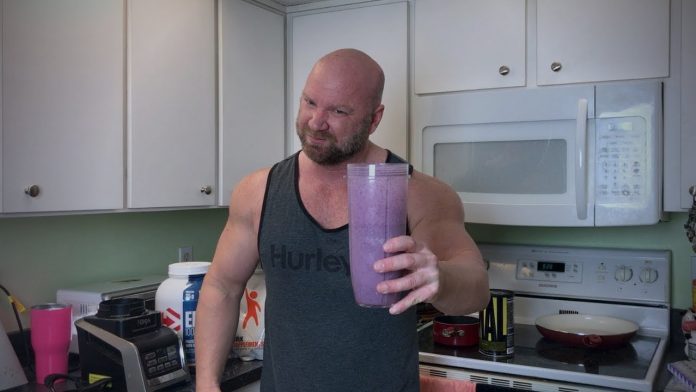 Check out my new, simple and cheap post workout shake!
***GET 10 FREE MUSCLE BUILDING RECIPES:
After your workout is the the most important time to take protein and carbs. And post workout shakes and smoothies are the best way to do that.
What's in this shake?
Here are the 5 cheap ingredients:
– Water (filtered, about 6 ounces)
– Whey protein (about 45 grams)
– Banana (organic)
– Frozen blueberries (organic)
– Creatine monohydrate (about 7 grams)
All of that is blended in my Ninja blender and it makes for a very tasty post workout shake!
***GET 10 FREE MUSCLE BUILDING RECIPES:
Train with Passion,
Jason Stallworth
Website:
Facebook:
Instagram: