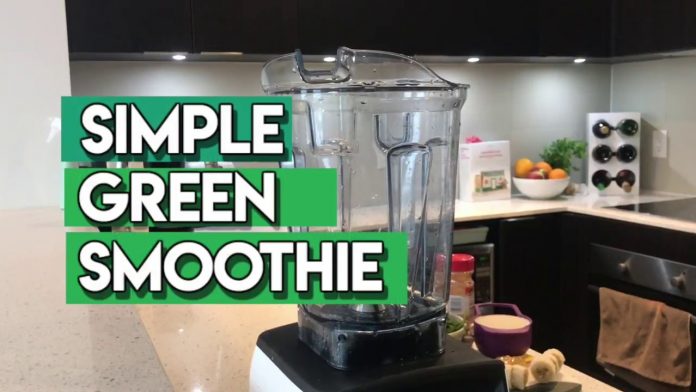 The BEST green smoothie recipe – Just a few ingredients come together to make an nutrient-rich shake that'll help you look and feel better
Let me know what you guys think of this video!
Green Spinach Smoothie Recipe
INGREDIENTS:
3-4 cups of Spinach (fresh or frozen)
1/2 Banana (fresh or frozen is fine)
1 cup of unsweetened Vanilla Almond Milk
1 scoop of your favorite Chocolate Protein Powder
1 TBSP of Peanut Butter
Cinnamon to taste
DIRECTIONS:
Combine ingredients and blend until smooth.
Add ice cubes if desired.
Add water if mixture is too thick.
PROTEIN POWDER
Molten Chocolate Flavor Cellucor Cor-Performance Whey by Cellucor
25g Protein, 120 Calories, Up to 5.5g BCAAs + Digestive Enzymes
BLENDER:
Vitamix A2500 White in the Ascent Series
MUSIC:
Smells Like Summer (Original Mix) by Del
Creative Commons — Attribution-ShareAlike 3.0 Unported— CC BY-SA 3.0
…
Music promoted by Audio Library