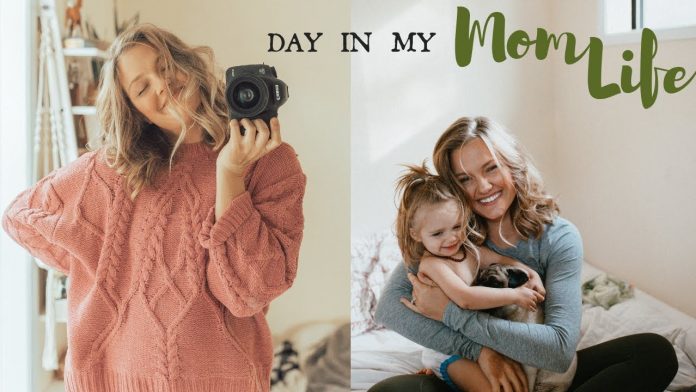 It is exciting times for the Gray Fam! We have moved back to California and are adjusting to our new life here. Today was just a slow restful day spent with my little one and our family at my parents house. We slept in, had pasta for breakfast (per Mallory's request) watched a Christmas movie, played outside a whole lot and made this epic healthy cookie dough.
COOKIE DOUGH:
RAW COOKIE DOUGH BALLS RECIPE NUT-FREE, GLUTEN-FREE
December 7, 2014 By Amanda Le
88Save
Cookie dough is a classic favorite of mine! Unfortunately, it's extremely unhealthy for quite a few reasons. Even most raw vegan recipes for cookie dough contain high amounts of "healthy fat" ingredients, cashews and nut butters. Don't get me wrong, they taste amazing and I'll let myself indulge in a high-fat raw dessert from time-to-time but eating a small amount is impossible. That's why I decided to create a low-fat no bake version. I mean, who wouldn't want to eat handfuls of healthy cookie dough without any guilt at all?
nobake-gluten-free-cookie-dough-balls-recipe-raw-vegan
Cookie dough is popularly known as chocolate chip cookie ingredients mixed together before it's been baked, often times containing raw egg. I'll admit, I used to be one of the many people that would ignore the red flags and eat it anyway. Now that I'm committed to the vegan lifestyle, I could never imagine eating eggs again, let alone raw eggs. Consuming animal products is destructive to our health, the environment and to animals.
I believe I have a responsibility now to share recipes that can change the way people think about food. I'm passionate about taking popular foods and simplifying the ingredients to create healthy sustainable options that can make an impact that goes beyond tasting delicious or being nutritious. I want to create food that is environmentally responsible and cruelty-free. So this recipe is my way of creating an alternative to a sinful classic that many have grown to love. I've replaced the processed ingredients with real, wholesome and nourishing ones.
Gluten Free Raw Cookie Dough
One of my favorite ways to enjoy this cookie dough recipe is with ice cream or in my smoothie bowls. Since this cookie dough is low in fat I can add a bunch of pieces and not feel bad at all about eating so many. I've also made an epic ice cream cookie sandwich that I shared on my Instagram account earlier this year using this recipe that I will share up on the blog shortly. Whatever you decide to do with these cookie dough balls will surely be amazing!
4.5 from 2 reviews
NUT-FREE COOKIE DOUGH
PRINT
PREP TIME
10 mins
TOTAL TIME
10 mins
Author: Amanda Le
Serves: 16-20 balls
INGREDIENTS
2 cups gluten-free rolled oats
10 medjool dates
5 tablespoons water
3 tablespoons shredded coconut
2 tablespoons cacao nibs (or vegan chocolate chips)
1 tablespoon coconut sugar (optional)
1 teaspoon vanilla
pinch sea salt to taste
INSTRUCTIONS
Blend oats in a high speed blender or food processor until you get a fine consistency like flour.
Add in shredded coconut and and vanilla process.
Slowly add in dates and water. If using a vitamix, you may have to do this in 2 batches!
Fold chips into the dough.
Scoop out mixture, roll into balls and store in refrigerator or freezer!
I'm Madi and I'm new here on YouTube. I typically make videos about vegan food, natural living and motherhood every week. I'm Mama to Mallory and wife to Kyle! Subscribe and join my little vegan fam! I post new videos every week!
My ebook:
-…
Hang out with me on Instagram:
My Blog filled with vegan recipes and inspiration for simple, meaningful life: www.littlelemontrees.com