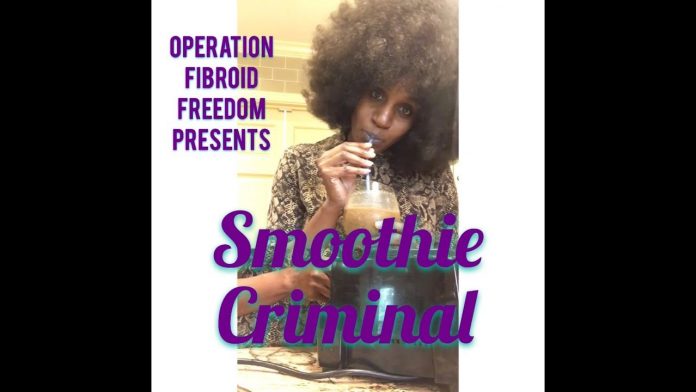 #SmoothieCriminal is a series focusing on recipes I personally used for natural fibroid elimination. Watch and learn how to bring balance to your womb and boost fertility!
Want More?
Sign Up for my 30 Day Green Smoothie/Green Juice Fibroid Cleanse Group! Learn how to make all of my delicious, nutritious smoothies AND green juice recipes for maximum fibroid detox and elimination.
Cost: $99.00
Start date: May 1, 2018
Click this link to Sign up to Cleanse with me:
More about the 30 Day Cleanse:
Join a Green Smoothie/Green Juice Challenge Group optimized for detoxification of Fibroid tumors, where we will focus on:
the Fundamentals of Natural fibroid Elimination through food, using smoothies and
juicing as our tools to restore balance.
As we cleanse together, Cecili will coach the group on a weekly basis with specific recipes and combinations to cleanse, nourish, and assist your body's natural balancing capabilities.
Additionally,
Cecili will provide exercise and movements that assist your body's intrinsic ability to bring womb balance and harmony.
Suggested 30 Day Vegan Meal Plan is also included.
This is your chance to learn healthy Herbs and Supplements to promote Fibroid Detox, Hormone and Womb Balance.
**Herbs/Supplements are recommended -but not mandatory, however they are not included in price, list will be provided for purchase. Herbs/Supplements used are available for purchase through me -OR- at most major retailers.
I also offer a 90 Day 1-0n-1 Natural Fibroid Coaching Options for women looking for a more personalized experience on how to build your own SUCCESSFUL Fibroid Elimination Plan.
Email [email protected] for more info on pricing Private Coaching and for scheduling.
Peace Goddess!