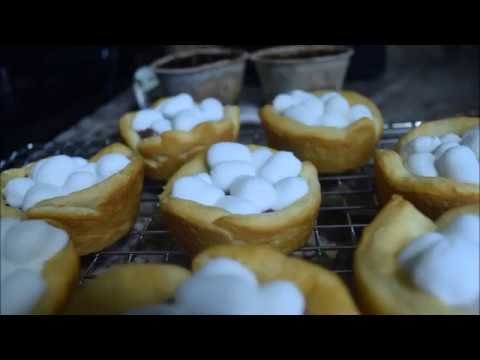 Today on A & J Baking we will be showing you how to make s'mores in a cup form! The recipe is very simple and it only requires 3 ingredients!
Recipe:
-Into an ungreased muffin tin, mush some croissant puff pastry dough into the cup shape of the tin.
-Bake at 350 degrees Fahrenheit for 8 minutes.
-Using a spoon, flatten the puffed dough and once again mold into a cup shape.
-Fill the cups with chocolate chips and top with marshmallows.
-Bake for another 2 minutes and enjoy!