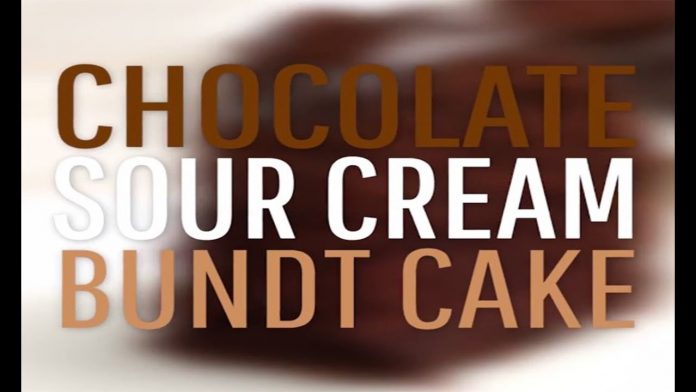 Sour Cream Chocolate Bundt Cake – Chocolate Cake & Tasty Recipe
Sharing link:-
In this video you will learn how to make sour cream chocolate cake,If you are looking for the best chocolate cake recipe, you've found it! You will need a glass of milk to wash down this rich and chocolaty cake!
►INGREDIENTS:
FOR THE CAKE:
1 cup unsalted butter, plus more for the pan
1/3 cup cocoa powder (we use Dutch process)
1 teaspoon kosher salt
1 cup water
2 cups all-purpose flour, plus more for the pan
1 3/4 cups granulated sugar
1 1/2 teaspoons baking soda
2 large eggs
1/2 cup sour cream (or plain Greek yogurt)
1 teaspoon pure vanilla extract
FOR THE CHOCOLATE GLAZE:
4 ounces bittersweet chocolate, finely chopped
1 1/2 tablespoons corn syrup
1/2 cup heavy cream
1 1/2 tablespoons granulated sugar
►DIRECTIONS:
1-Position a rack in the center of the oven and heat to 350 degrees F. Butter and flour a 10 or 12-cup Bundt pan and set aside.
2-In a small saucepan, combine the butter, cocoa powder, salt, and water and place over medium heat. Cook, stirring, just until melted and combined. Remove from the heat and set aside.
3-In a large bowl, whisk together the flour, sugar, and baking soda. Add half of the melted butter mixture and whisk until completely blended. The mixture will be thick. Add the remaining butter mixture and whisk until combined. Add the eggs, one at a time, whisking until completely blended. Whisk in the sour cream (or Greek yogurt) and the vanilla extract. Whisk until smooth.
4-Scrape the batter into the prepared pan and bake until a toothpick inserted into the center of the cake comes out clean, 40 to 45 minutes. Let the cake cool in the pan for 15 minutes and then invert onto a rack. Let cool completely before glazing.
5-While the cake is cooling, make the chocolate glaze. Place the chopped chocolate and corn syrup (or agave) in a medium bowl and set aside. Combine the heavy cream and sugar in a small saucepan and put over medium heat. Stir until the cream is hot and the sugar is dissolved. Pour the hot cream over the chocolate and whisk until smooth.
6-Generously drizzle the glaze over the cooled cake, allowing it to drip down the sides. Cut into pieces and serve.
===============================================
For more exciting updates, Please subscribe My Channel
================================================
MY SOCIAL LINKS:
► Facebook:➜
► Google+:➜
================================================
"SOME IMAGES ARE USED AS ILLUSTRATIONS FOR EDUCATIONAL PURPOSE UNDER FAIR USE – All images and videos used are in Public Domain"
==========================================
Copyright Disclaimer Under Section 107 of the Copyright Act 1976, allowance is made for "fair use" for purposes such as criticism, comment, news reporting, teaching, scholarship, and research. Fair use is a use permitted by copyright statute that might otherwise be infringing. Non-profit, educational or personal use tips the balance in favor of fair use.
★★★★★★★★ Try Other Recipe Videos ★★★★★★★★
► Million Dollar Dip Recipe:
►How To Make Pear Salad:
►Healthy Beef And Broccoli Recipe:
►Easy Thai Chicken Noodle Soup:
►Asian Chicken Lettuce Wraps:
►SPINACH LASAGNA ROLLS:
★★★★ LIKE&SUBSCRIBE AND SHARE 😉 ★★★★