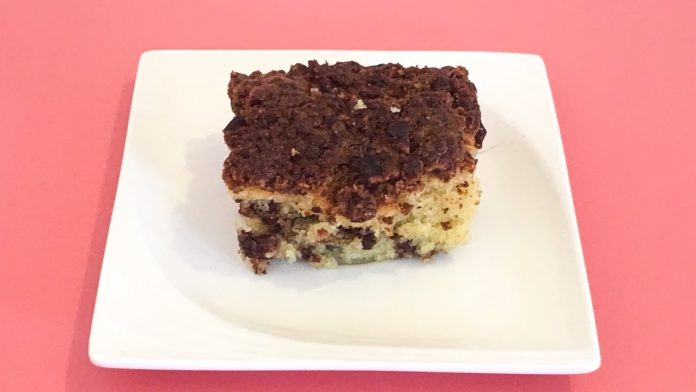 Sour Cream Coffe Cake with pecan is a nutty delight eaten with a cup of coffee at brunch. if you haven't tried this please head over to the kitchen and whip up some sour cream cake. it is easy to prepare and convenient to source for the ingredients.
Note
-Toast the pecan for 5 minutes in the oven
-Use cake flour for better result
-Use granulated sugar for the filling and caster sugar for the cake
INGREDIENTS
For the filling
1 cup toasted pecans
2 tbs granulated sugar
2 tbs light brown sugar
1 tsp ground cinnamon
1 tsp cocoa powder
2 tbsp melted butter
2 tbsp plain flour
For the cake
1/2 cup butter
1 1/2 cup plain flour
3/4 tsp baking powder
1/2 tsp baking soda
3/4 cup sugar
2 eggs
1 cup sour cream
2 tsp vanilla flavour
Links to my Previous video
Curry Goat Recipe-
Lemon yogurt Cake-
Orange Cake-
Devil's Food Cake-
Black Forest Cake-
Easy Chocolate Cupcake Recipe-
Fault Line Cake-
Chicken Stir-fry-
Classic Cheese cake-
Crispy Beer Batter Fish-
Banana Muffin-
Moist Carrot Cake-
Fluffy Sponge Cake-
Sesame Loaf-
Easy Chocolare Chip Muffin-
Baby Food Recipe for 6months-
How to make Nigerian Puffpuff Snack-
Subscribe to my Channel to catch up on the latest must-bake recipes, food and lifestyle videos
About Toniawyt
My name is Tonia, a cake designer and food enthusiast. i upload videos on cakes, food and of course a little bit of my daily life. I have a beautiful baby girl who i adore so much so i share recipes of healthy baby food for new moms. I upload videos 4 times in a week Monday, Wednesday, Friday and Saturday at 10pm. Feel free to leave a comment and engage with my content. Subscribe and hit the notification bell for new content.
Instagram-
Twitter-
Snapchat- toniawyt
Facebook page-
MUSIC