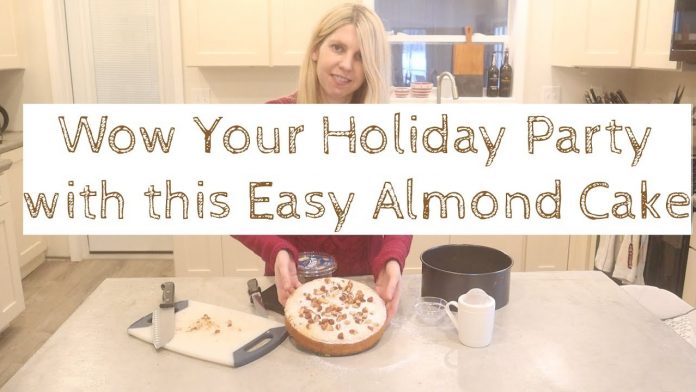 SUBSCRIBE:
tinyurl.com/Sparkle Farm
For an easy holiday party recipe that looks great on the table and tastes like it came from a gourmet pastry shop, try this classic almond cake. We are bringing it to Christmas dinner this year!
Recipe Inspired by Paint the Kitchen Red:
Stir together 1 1/2 cups sugar and grated zest of 1 lemon. Beat in 2 large eggs. Add 1 tsp vanilla extract, 2 tsp almond extract and 1 tsp Amaretto (optional). Stir in 1/3 tsp salt and 1 1/2 cups flour. Fold in 1 1/2 sticks melted and cooled butter. Bake 25 minutes at 350 degrees in a 9 inch round pan (spring form pans work well).