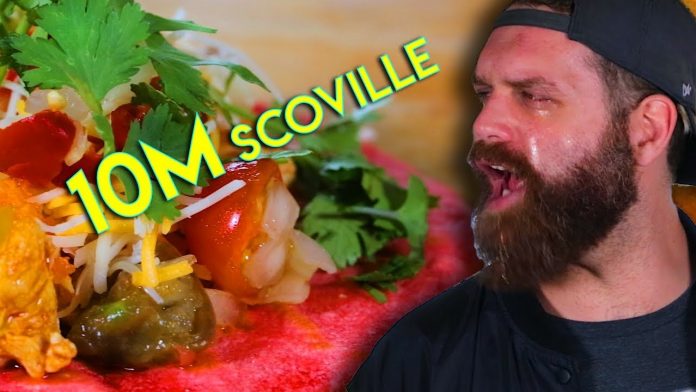 We created the hottest tacos ever made at 10m scoville and had special guest to help us taste them.
Follow: @daddysjuiced @methsyndicate
Check out our new Jerky available in Walmart across the USA!
Check out Harley's Video Diaries –
We have a YouTubeGaming Channel:
Follow the guys!
@harleyplays @chefatari @epicgrossguy @cooldan @itsmikesantos
LIKE/FAVORITE and SHARE for new meals every week!
Spiciest Tacos Ever (10m scoville) – Epic Meal Time