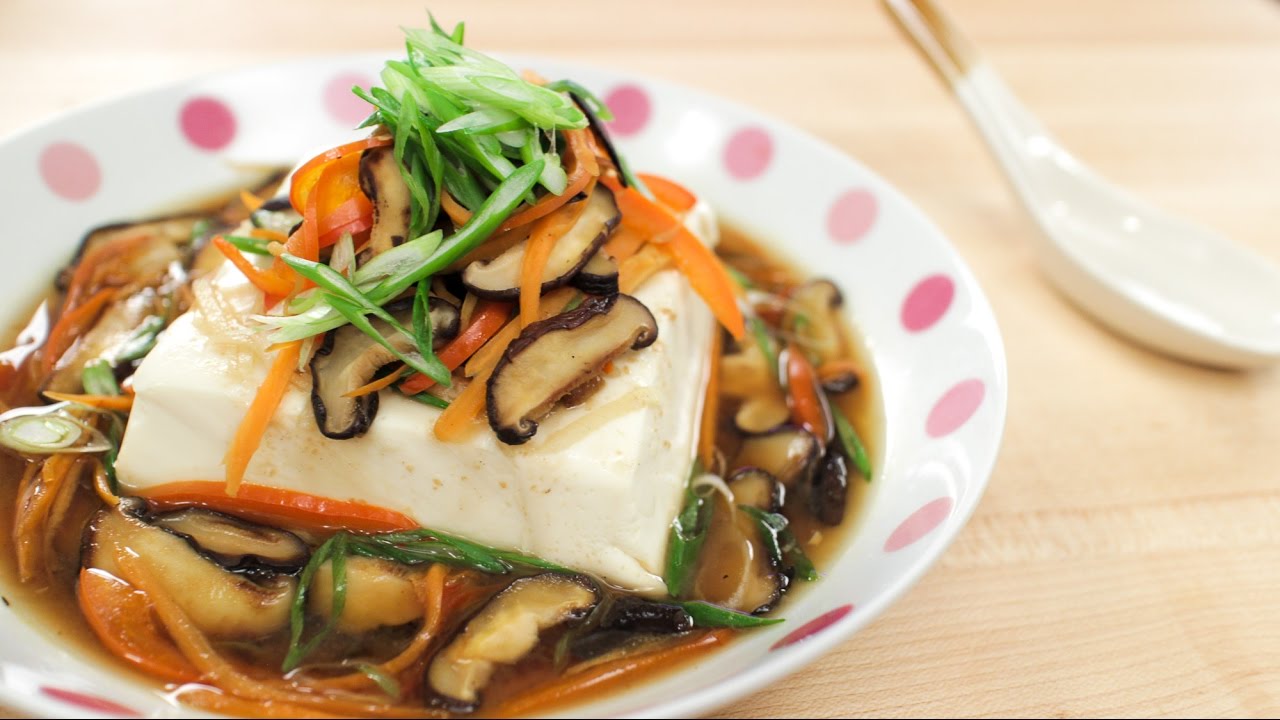 I'm on a bit of a health kick right now after having eaten so indulgently in Bangkok! So I came up with this recipe which is light, healthy, and absolutely delicious! Soft, silky tofu is steamed with a delicious ginger soy sauce, topped with colourful julienned vegetables…it'll convert any "tofu haters" I promise! I think this might be my favourite tofu recipe yet and I can eat as much of it as I want without feeling guilty. Although this is something one would normally eat with rice, because I'm limiting my carbs I can eat it straight up on its own, and it's still super yum because the soft, mild tofu acts like a base for the sauce and veggies. Oh and as a bonus, it's vegan, so anyone can enjoy it!
For full written recipes:
Get my cookbook:
Connect with me:
To donate:
About Pai:
Pailin "Pai" Chongchitnant is the author of the Hot Thai Kitchen cookbook, co-host of a Canadian TV series One World Kitchen on Gusto TV, and creator and host of the YouTube channel Pailin's Kitchen.
Pai was born and raised in southern Thailand where she spent much of her "playtime" in the kitchen. She traveled to Canada to study Nutritional Sciences at the University of British Columbia, and was later trained as a chef at Le Cordon Bleu culinary school in San Francisco.
After working in both Western and Thai professional kitchens, she decided that her passion really lies in educating and empowering others to cook at home via YouTube videos, her cookbook, and cooking classes. She currently lives in Vancouver, and goes to Thailand every year to visit her family. Visit her at