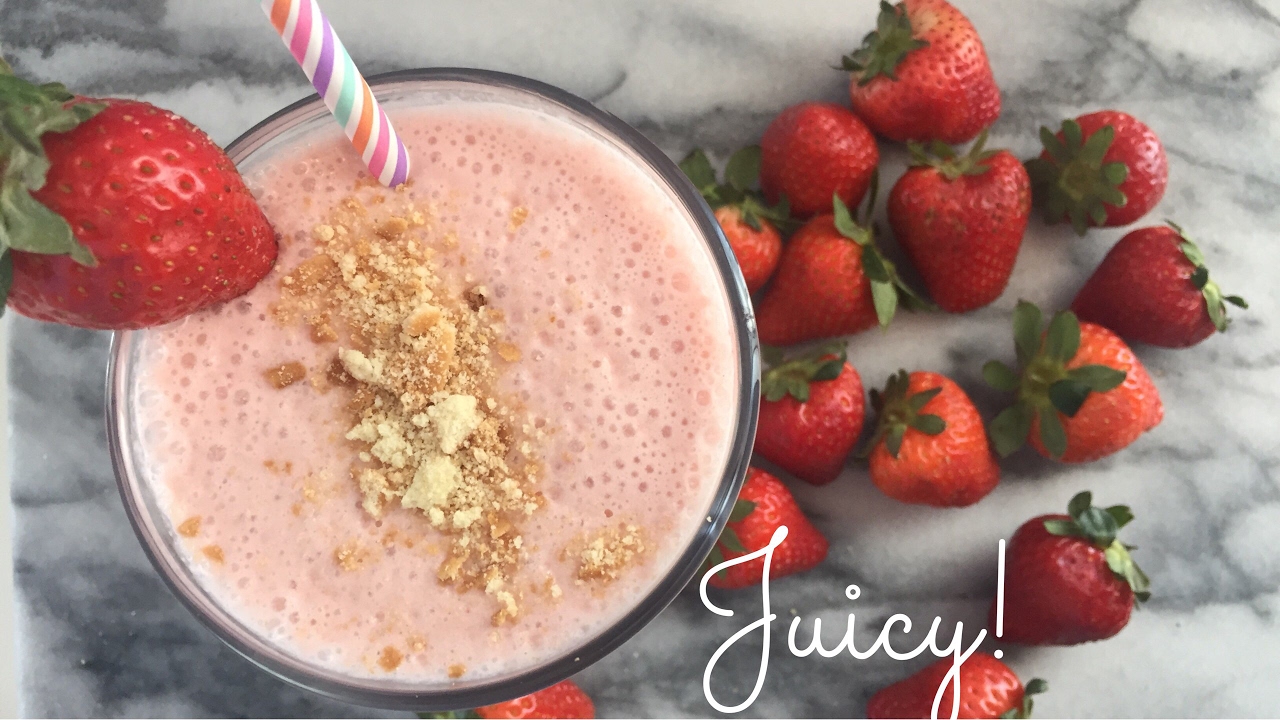 You'll Need:
2C strawberries
3/4C almond milk
1tsp vanilla extract
2T cream cheese
2T strawberry yogurt
1T honey
1 graham cracker, crumbled as garnish
1 strawberry, to garnish
Make It:
1-Pour your almond milk in the blender first. Add remaining ingredients and blend until smooth.
2-Top with Graham cracker crumbs and a strawberry. Enjoy!