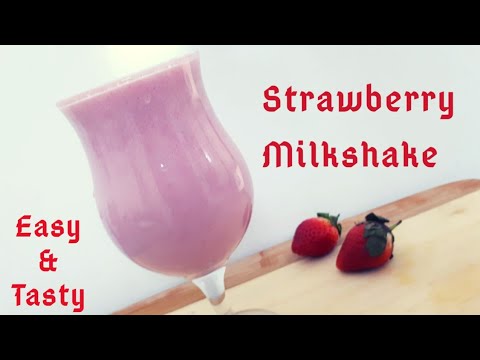 Strawberry milk shake recipe – In this video we will see how to make strawberry milkshake. This is easy and tasty milk shake recipe. Strawberry recipes are loved by us and kids. By using strawberry we can make strawberry juice, strawberry cake, strawberry pudding, strrawberry ice cream, Strawberry smoothie and lots of items. I love all strawberry desserts recipe. This milkshake is very tasty refreshing drink, Friends, try this quick and tasty strawberry milkshake at home. Happy cooking.
ingredients
strawberry – 10
milk – 1 glass.
sugar – 3spoon
strawberry ice cream – 1 scoop.
…
strawberry recipes, Milkshake recipes, Welcome drink, Strawberry milkshake, How to make strawberry milkshake,Strawberry milkshake recipe in malayalam, Kerala milkshake,
സ്ട്രോബെറി മിൽക്ക് ഷേക്ക്. എളുപ്പത്തിൽ നല്ല ടേസ്റ്റി ആയി ഉണ്ടാക്കാവുന്ന മിൽക്ക് ഷേക്ക്.
……….
#strawberrymilkshake #milkshakerecipes #KeralaRecipesByNitha