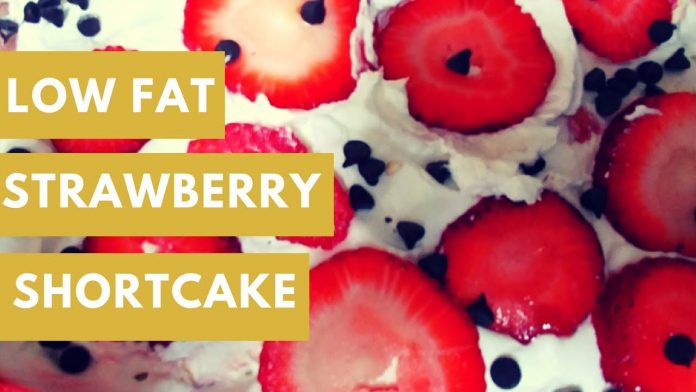 Strawberry Shortcake | Low Fat Strawberry Shortcake Dessert Recipe – (14SP) for WW
THANK YOU FOR SUBSCRIBING, LIKING AND COMMENTING ON MY VIDEOS!
PLEASE VISIT MY FACEBOOK GROUP FOR MORE INSPIRATION AND TIPS CALLED WEIGHT WATCHER TIPS.AND RECIPES BY RISA!
INGREDIENTS:
NO BAKE!!!! KEEP IN YOUR FRIDGE! TOTAL SP ARE 14 UNLESS YOU CHANGE THE RECIPE!!
4 ( OR 8 IF YOU LAYER) PIZELLE COOKIES 4SP OR 8SP ANY FLAVOR YOU LIKE
2 CUPS OF PLAIN FAT FREE YOGURT ANY BRAND I USED KIRKLAND FROM COSTCO
1 TBS VANILLA
1TBS LEMON JUICE AND RIND
1 PKG OF SUGAR FREE LEMON JELLO 4SP PUDDING ( OTHER FLAVORS ARE FINE)
2 CUPS OF STRAWBERRIES PLUS 4 OR 5 EXTRA FOR THE TOPPING
9 TBS LIGHT OR ULTRA LIGHT COOLWHIP 5SP
1 TBS OR MORE SENSATO. SUGAR FREE CHOCOLATE CHIPS 1SP ( OPTIONAL)
DIRECTIONS:
WASH STRAWBERRIES WELL AND PAT DRY
CUT INTO SMALL CHUNCKS BUT SLICE 4 OR 5 FOR THE TOP SET ASIDE
IN A LARGE BOWL ADD THE YOGURT, PUDDING. LEMON JUICE AND RIND, VANILLA AND MIX WELL.
ADD CHOPPED STRAWBERRIES AND MIX
IN A PYREX 10 BY 8 ISH DISH ADD 4 PIZELLE COOKIES
ADD YOGURT MIXTURE ON TOP
ADD 4 MORE PIZELLE COOKIES ( OPTIONAL)
IF YOU DON'T FORGET LIKE I DID!! LOL!!
ADD COOL WHIP ON TOP AND SPREAD EVENLY
ADD SLICED STRAWBERRIES ON TOP
ADD A TBS OF SUGAR FREE CHOCOLATE CHIPS ( SENSATO IS WHAT I USE) OPTIONAL
OTHER TOPPING OPTIONS:
NUTS
SYRUP
OTHER FRUIT
SUGAR FREE JAM
ENJOY!!!! KEEP IN FRIDGE OR FREEZER!!!
Thanks for watching !!
Please subscribe to me for more videos.
Channel Name : Risa Weiner
Channel Link:
you can also watch my most liked videos:
1.Homemade Freestyle Cheesecake !! 4SP
2.FREESTYLE 2 INGREDIENT PIZZA DOUGH!!
3.FREESTYLE 1SP CINNAMON ROLLS
4.NEW LIFESTYLE BROWNIES (6sp for entire recipe)
5.Risa's Easy and Delicious Crackslaw Recipes!
6.Risa's Guilt free Granola!!!!