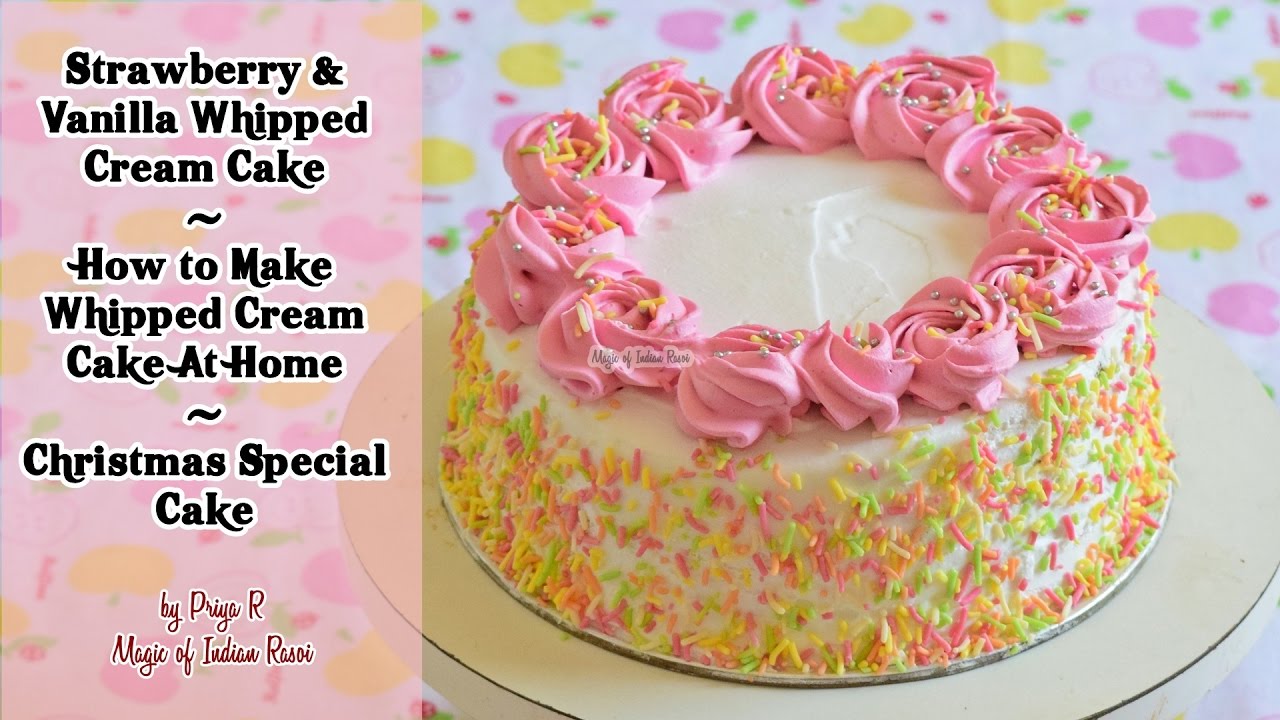 Strawberry & Vanilla Whipped Cream Cake | How to Make Whipped Cream Cake at Home | Christmas Special Cake | Magic of Indian Rasoi
Just imagine having fresh Strawberry & Vanilla Whipped Cream Cake made at home! It is very easy to make with the right amount of ingredients and a little practice. Surprise your friends and family with your creativity and skills. This cake looks as good as made by your favourite cake shop! Icing the cake is sometimes perceived as a very difficult task. Don't worry! Just follow this recipe and celebrate the joy of making your very own Icing Cake in delicious Strawberry and Vanilla flavour. You will need non dairy whipping cream apart from few regular ingredients to make this cake. For decorating the cake you can use your creative hat and design it to your fancy or follow the decoration suggestion given here.
Thank you for watching!:) Please like & Subscribe 🙂
For full recipe visit:
Products used in this Recipe:
1. Philips Hand Mixer
2. Piping Bag
3. Piping Nozzle Tips
4. Cake Knife
5. Cake Mould
6. Cake Turn Table
7. Cocoa Powder
8. Parchment Paper
9. Strawberry Crush
* Some of these links are affiliates.
Follow Us On:
Facebook:
Instagram:
Twitter:
Pinterest:
Contact Us at: magicofindianrasoi@gmail.com
If you decide to give this recipe a try then do comment below and let us know how it turned out. We would love to hear from you 🙂