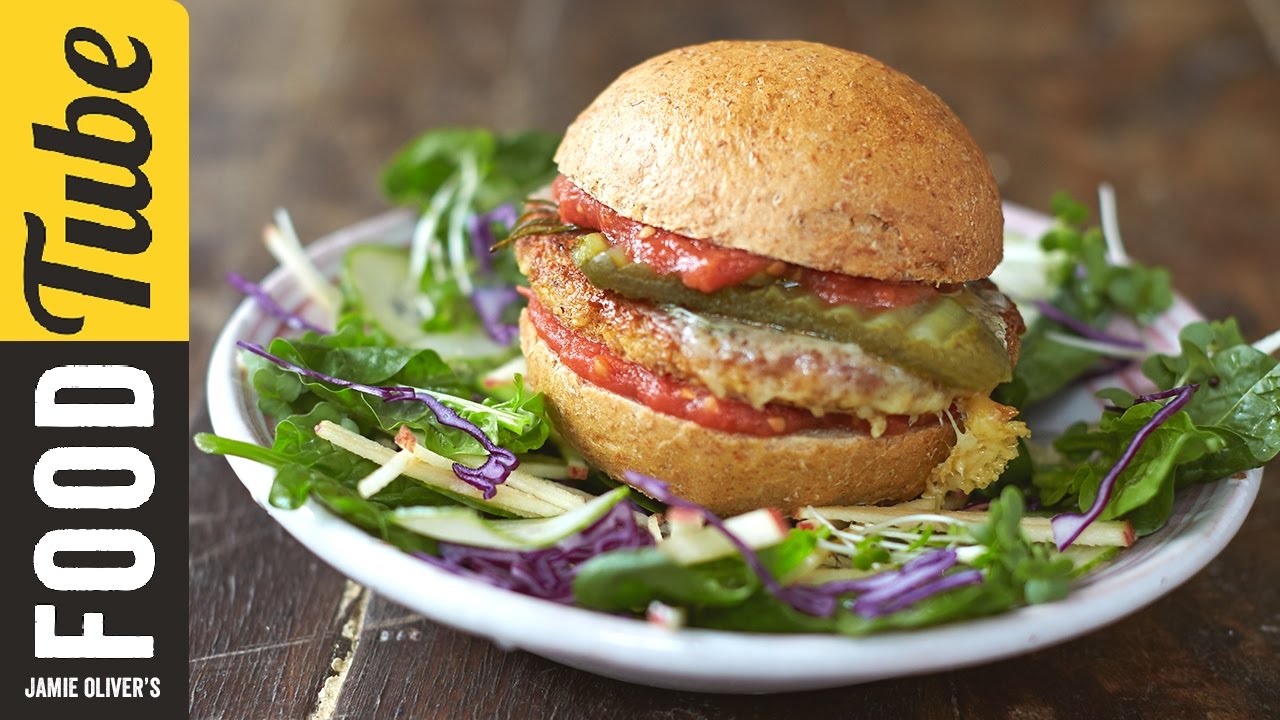 Jamie has a recipe for you that's a fast food favourite with a difference! This Superfood Tofu Burger is stacked with cheese, pickles, a generous dollop of homemade ketchup and is good for you! Served on a bed of rainbow salad this balanced meal is healthy, filling and above all delicious.
If you're craving more healthy recipes check out jamieoliver.com and pick up a copy of Everyday Super Food
This recipe first aired on Channel 4 in 2015 as part of Jamie's Super Food series.
Links from the video:
Green, Eggs, No Ham |
Tomatoes 5 Ways |
Vegetarian Meatballs |
Crinkle Cut Knife | Bolognese |
For more nutrition info, click here:
Subscribe to Food Tube |
Subscribe to Drinks Tube |
Subscribe to Family Food Tube |
Twitter |
Instagram |
Facebook |
More great recipes |
Jamie's Recipes App |
#FOODTUBE
x