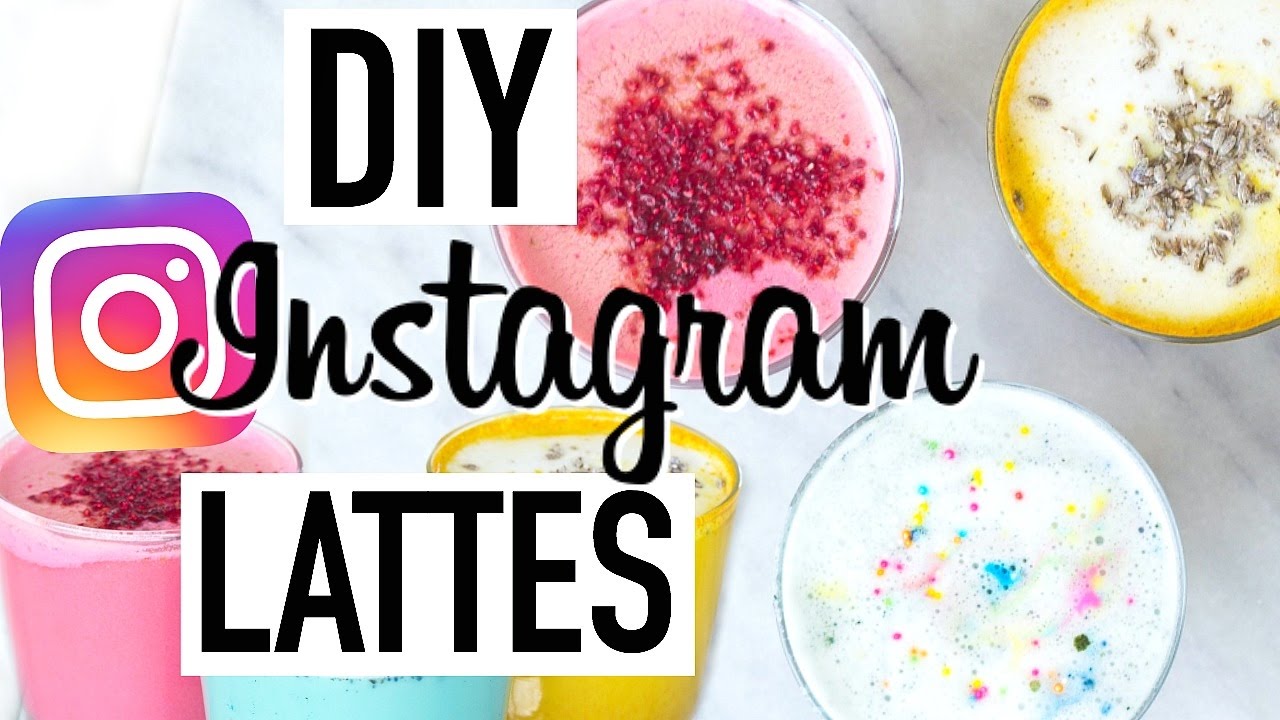 DIY Instagram Superfood Lattes! These lattes are full of superfoods and are healthy recipes! I've seen so many on instagram so thought I should make a diy healthy instagram food version of the Unicorn latte, golden milk and a pink one! Enjoy these diy popular instagram food latte recipes that are super colourful!
MARCH GIVEAWAY: INSTAX MINI 8 CAMERA
ENTER HERE:
MUST be subscribed to my channel
MUST be following me on Instagram
Other bonus entries optional!
MUST be 18 or have parents permission
OPEN INTERNATIONALLY!
——————————————————————————————————
SUBSCRIBE to my channel! New Videos Every Week: …
TALK TO ME ♡
INSTAGRAM:
TWITTER:
SNAPCHAT: keepupwithliv
FACEBOOK: keepupwithliv
PINTEREST:
GET $5 OFF YOUR iherb ORDER USING THE CODE "QLP983"
——————————————————————————————————
Hey everyone! In today's video I am sharing with you how to make superfood lattes or diy healthy instagram food. These are all super good for you and taste yummy! I am making a unicorn latte, golden milk latte or golden latte and a pink latte. Hope you enjoy these diy instagram foods!
Unicorn Latte
1 tsp blue majik
1 tsp maple syrup
1 cup almond milk
1/2 cup hot water
Golden Latte
1 tsp turmeric
pinch cinnamon
1 tsp honey
1 cup almond milk
1/2 cup hot water
Pink Latte
1 tbls pomegranate or beetroot powder
1/2 tsp vanilla
1 tsp maple syrup
1 cup almond milk
1/2 cup hot water
———————————————————————
Hey, What's up, Hello 🙂 My name is Olivia but you can also call me Liv! I love making videos here on the good ol' YouTube. You'll find healthy lifestyle and living videos like healthy breakfast ideas and healthy dessert ideas, DIY Room Decor, some beauty videos from time to time and things like morning routine and night routine! Also pinterest hacks and life hacks and buzzfeed taste test videos! Basically whatever I am inspired to create 🙂 Don't forget to subscribe!
Music by Joakim Karud
****IF YOU ARE A COMPANY AND WOULD LIKE TO CONTACT ME PLEASE EMAIL ME!
BUSINESS INQUIRIES: keepupwithliv19@gmail.com
DISCLAIMER: all opinions are my own and I am not affiliated with any of the brands 🙂