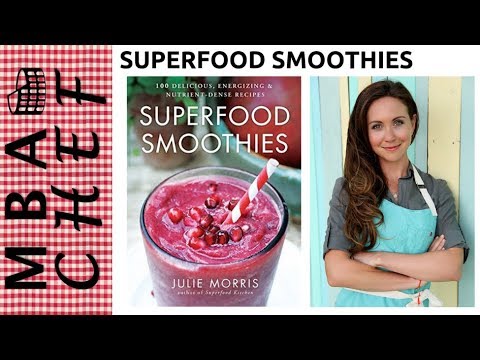 Overall: 8.25/10
Good companion to Superfood Kitchen for more smoothie ideas for different seasons of the year. These recipes require a decent amount of investment into different superfoods, but ultimately will lead to a healthier diet. These recipes will lead to increased bone health, anti-ageing, better immunity, better skin, more hair…etc.
Positives:
+ + + Has all the favorite smoothies in a healthier recipe than the classics
+ + Beginning of the book goes over the specific superfoods for smoothies as well as low glycemic index sweeteners
+ + Different varieties of texture for smoothies plus additional ingredients listed per recipe to increase the superfood intake
Negatives:
– – No showcase recipe that is a must taste. All recipes are solid, but no Golden State Warriors excellence of them all
– Initial investment must be at least 10 superfoods in order to make even a few recipes
Superfood Soups by Julie Morris Book:
Navitas Lucuma Powder: Low glycemic sweetener with mild maple flavoring for smoothies
Navitas Hemp Protein Powder: I use this for a vegan friendly protein boost to most smoothies with a neutral flavor
Navitas Camu Camu Powder: For a shot of natural energy
Navitas Maca Powder: For warrior like energy and resiliency
*** DISCLAIMER: This video and description contains affiliate links, which means that if you click on one of the product links, I'll receive a small commission. This helps support the channel and allows us to continue to make videos like this. Thank you for the support!