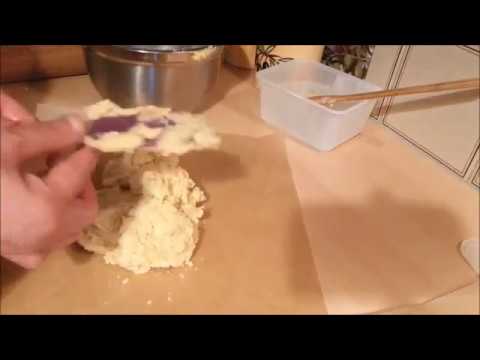 Another basic recipe in pastries, the sweet shortcrust pastry or pate sucrée ,serves pies, tartlets, petits fours….
Ingredients:
120 g butter at room temperature
70 g of icing sugar
25 g of almond powder
1 egg
pinch of salt
200 g of flour
1/Mix the sugar and almond powder into the butter until creamy.
2/Add the egg ,pinch of salt and mix well.Here the mixeture is not so smooth.
3/Add the flour and mix without over working
4/Form the dough into a smooth ball and
wrap in plastic.But here as shown on video ,to save time ,
spread the dough between 2 sheets of parchment paper 3mm diameter. Chill it for at least
30 minutes (preferably overnight).