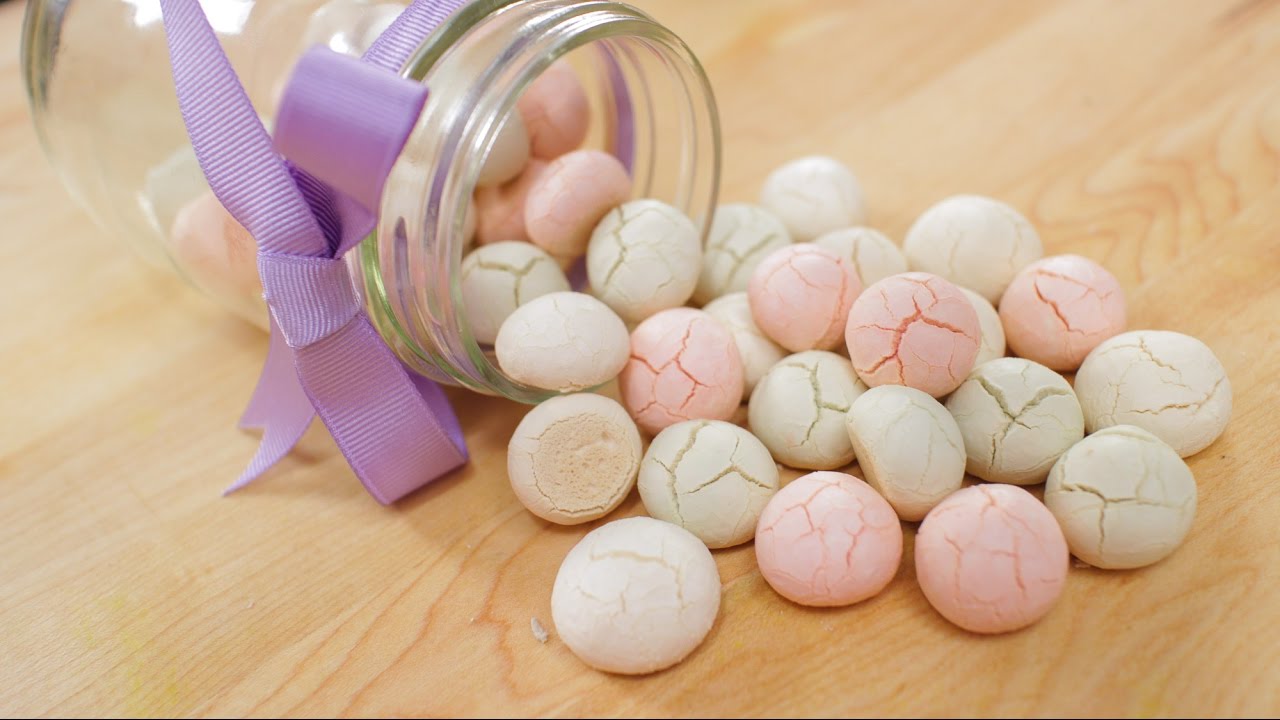 If you've never had tapioca cookies before, it's a must-try experience! These little cookies have a crumbly texture similar to a meringue cookie, but as you chew they turn into a creamy coconutty goodness in your mouth! With the aroma of coconut and pandan leaves, the fun texture, and the fact that they're so tiny, I have a seriously hard time stopping myself from consuming too many of them! In fact, I just finished eating the batch I made for the video and now am craving more!
These cookies make a great edible gift as they last a long time in an airtight container, and they can be coloured to match the occasion. They're also gluten-free by nature!
For full written recipes:
Get my cookbook:
Connect with me:
I am also on Snapchat! Follow me @hotthaikitchen
To donate:
About Pai:
Pailin "Pai" Chongchitnant is the author of the Hot Thai Kitchen cookbook, co-host of a Canadian TV series One World Kitchen on Gusto TV, and creator and host of the YouTube channel Pailin's Kitchen.
Pai was born and raised in southern Thailand where she spent much of her "playtime" in the kitchen. She traveled to Canada to study Nutritional Sciences at the University of British Columbia, and was later trained as a chef at Le Cordon Bleu culinary school in San Francisco.
After working in both Western and Thai professional kitchens, she decided that her passion really lies in educating and empowering others to cook at home via YouTube videos, her cookbook, and cooking classes. She currently lives in Vancouver, and goes to Thailand every year to visit her family. Visit her at